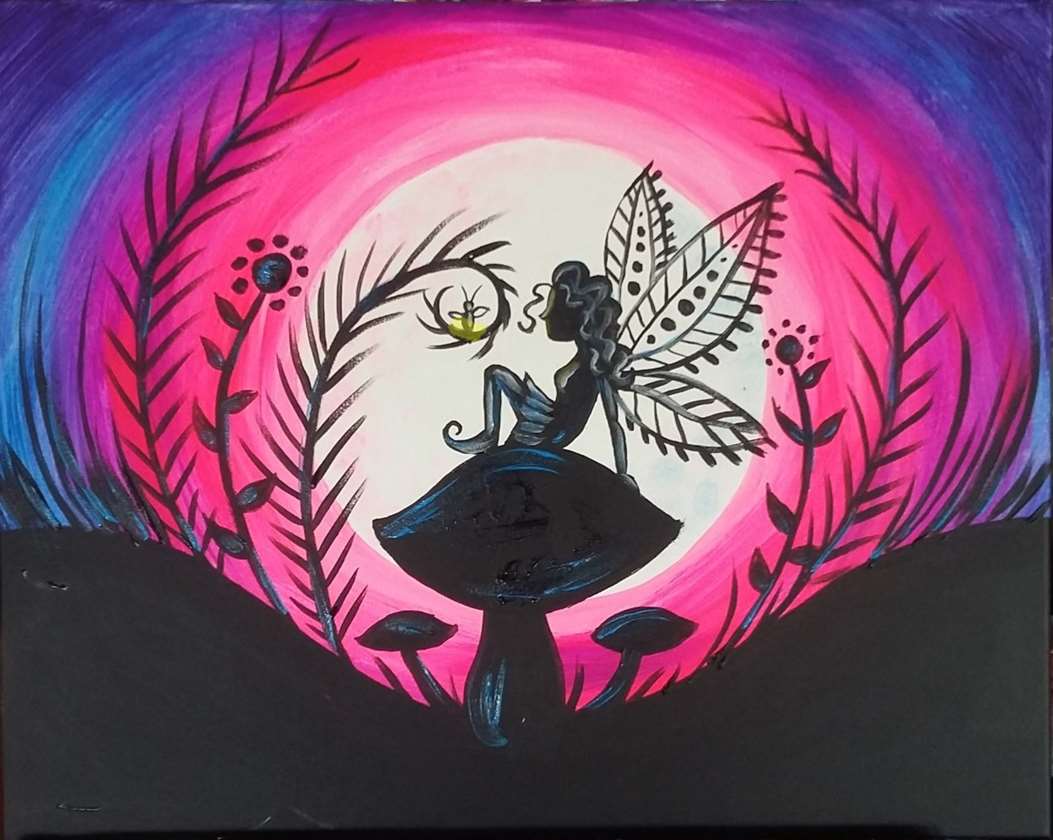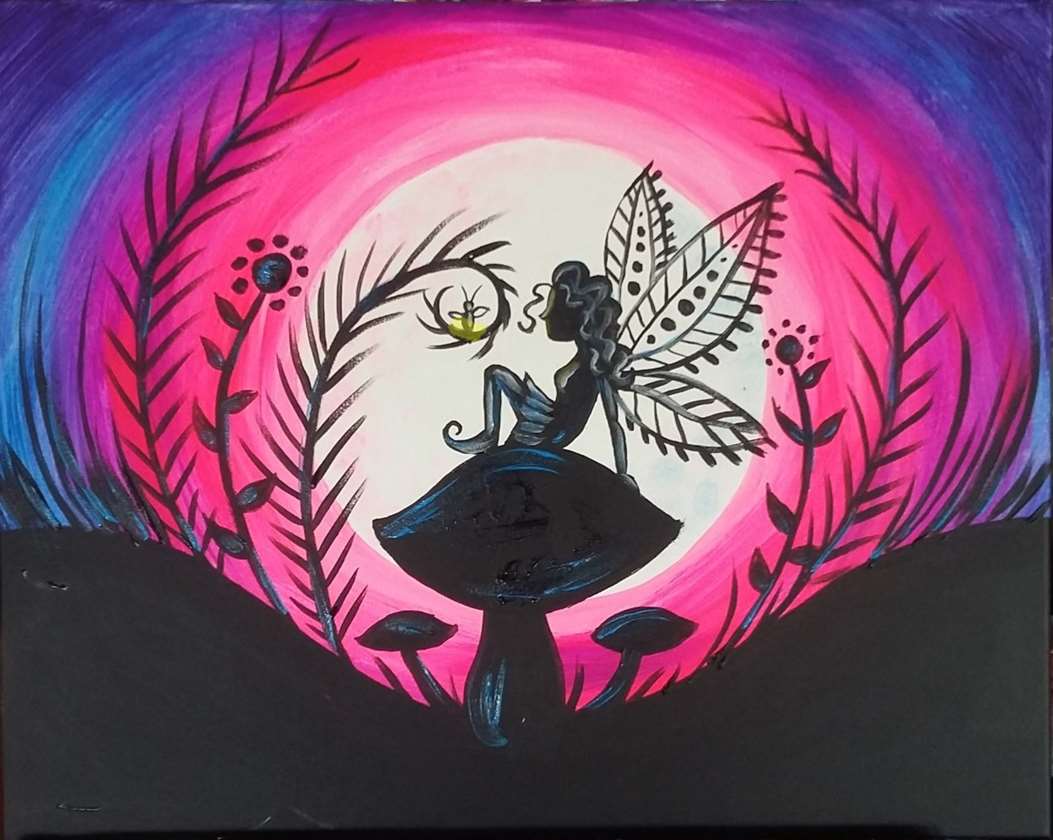 Little Brushes
Fairy-Moons and Fireflies
Wednesday, August 16
1:00 - 4:00PM
Learn more
Lounging on a toadstool and visiting with her little firefly friend, our fairy girl basks in the glow of a full moon. Add some black light and watch this fantasy scene come alive!
Week 3: August 14th - August 18th, 2017 (In the Garden, Woods & In the Mud Week)

In the Garden, Woods & In the Mud

Campers will create natural art around the garden and from the woods. Flowers, Plants, vegetables, Fairies and Gnomes! Explore botanical drawings and create your own journal based on plant studies. Paint your own Garden Gnome! Paint animals from the zoo; make animal sculptures with scenes out of polymer clay. Copy a Georgia O'Keefe Flower.

Wednesday - Paint Your Own Fairy or Garden Gnome!

Feel free to send your child with a nut-free snack!
Little Brushes:
A special painting class for kids! All the fun of a regular paint party, but set up specifically for little hands. Contact our studio for full details.