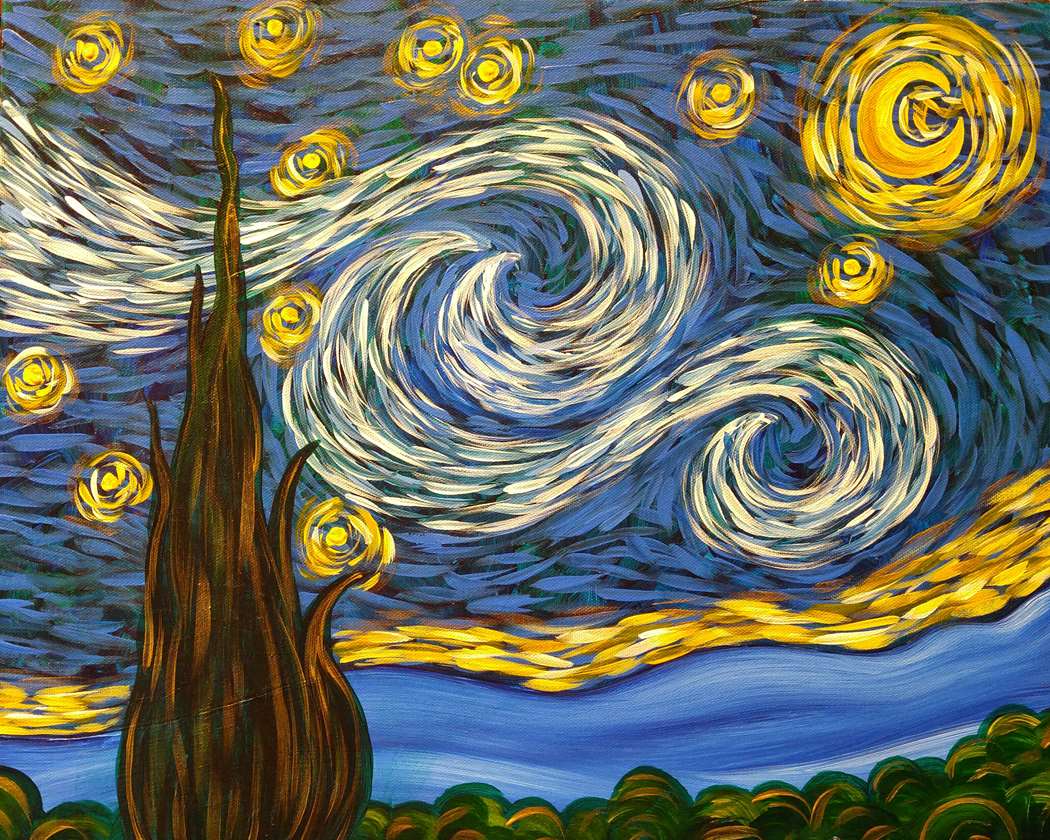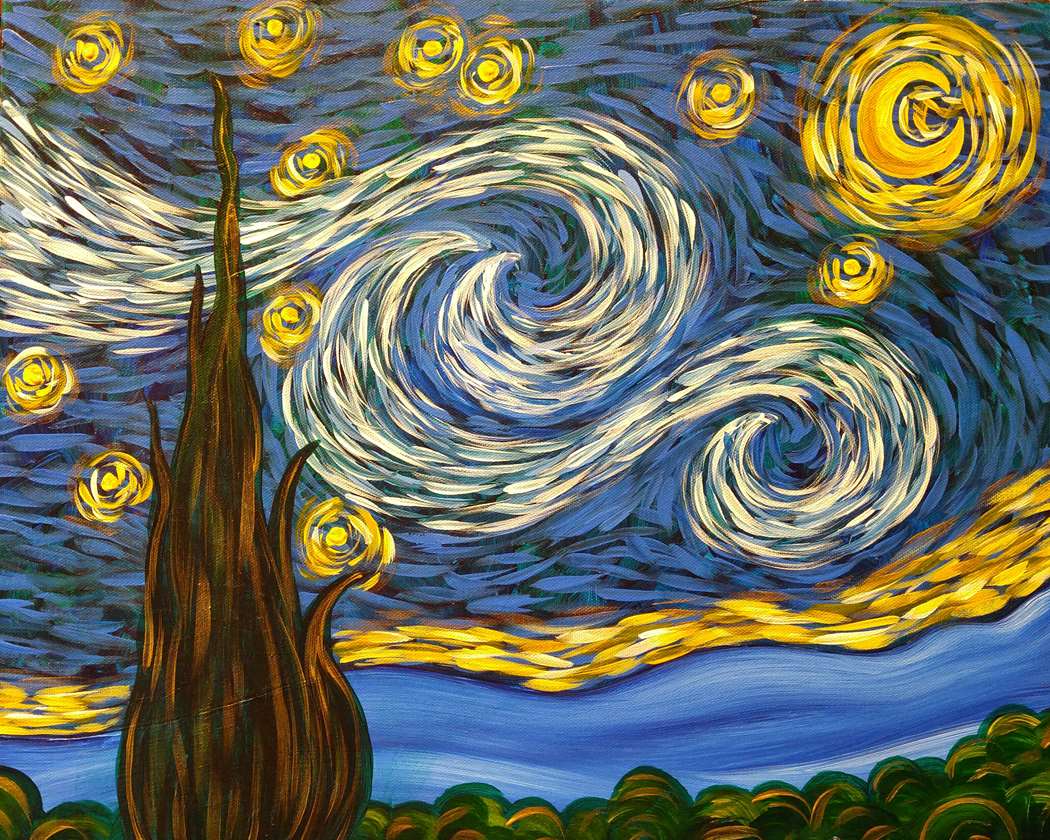 Makayla's 21st Party!
Saturday, May 13
6:30 - 8:30PM
Join waiting list
A simplified version of Van Gogh's Starry Night focusing on the beauty in the stars and sky. This painting uses greens, blues, and yellows to create a simply beautiful Starry Night!
Must be 21 or older to attend. Please present ID at the door.