Feeling the Love
More Press! Definitely feeling the love from the Puyallup Herald!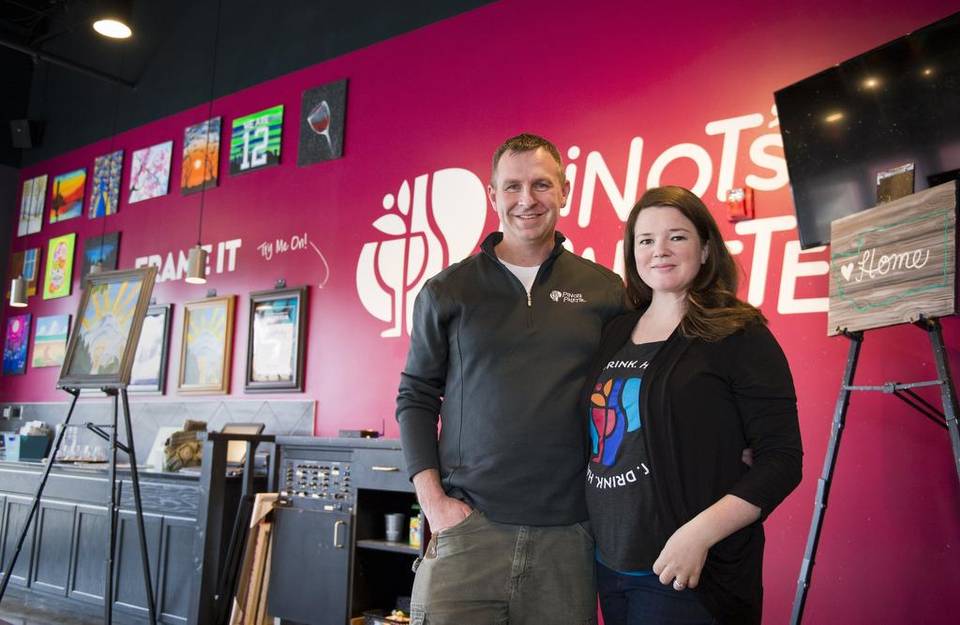 I was telling our story the other day to a customer, and she asked me incredulously, "you invested your entire retirement, all because of a date?" I smiled a little.
"It was a really good date," I replied.
From a Date Night to Franchise Owners, who'd have thought it? This has been the start of one wild ride (and fantastic learning experience). We are loving the business, loving being in the community, and loving that we have the opportunity to support others through our Paint-it-Forward and other events.
Looking for a fun girl's night out that lets you uncork a bottle of wine and unleash your creativity? Come to Pinot's Palette South Hill. Pour your art out and turn a blank canvas into a masterpiece of an experience. It's a great twist on an fun evening out!
From Birthday and Bachelorette Parties to Holiday, Corporate and Team Building Events, Pinot's Palette - South Hill's got you covered! Come join us for a painting class today, or visit us for a little bit o' "me time" during our Happy Hour on Fridays from noon-6p.
Hope to see you soon so we can share the love,
Cheers,
The South Hill Team