Ways To Spend Galentine's Day 2023!
Feb. 13th --- Galentine's Day --- is just around the corner, and that means it's time to start planning your Galentine's Day party! These ideas will help make your celebration unforgettable.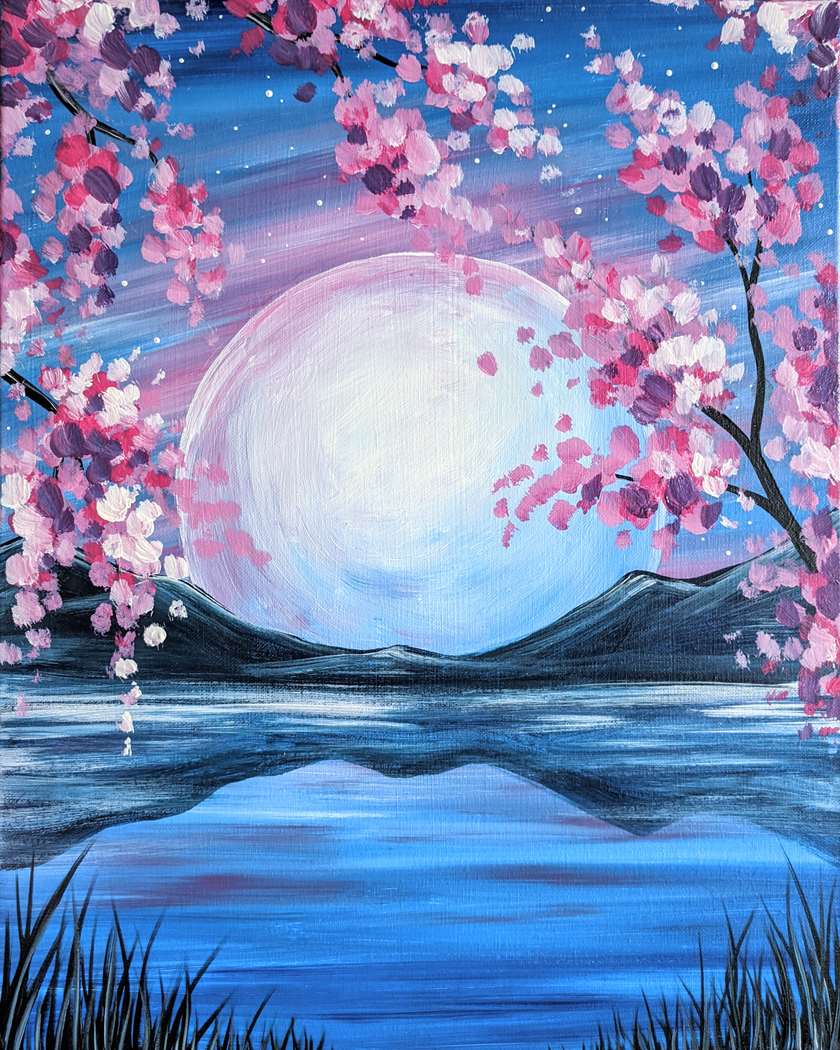 February is for love. Valentine's Day and Galentine's Day, which fall smack dab in the center of the month, make it a time particularly primed for sappiness. And why not? It's rare that we get a marked occasion to shower our loved ones (romantic and platonic alike) with drug-store candy and poorly written poetry.
The latter of the holidays is relatively new, but not to be brushed aside. Finding its origin in a popular sitcom, Galentine's Day is a special way to tell your pals and gals that you appreciate them.
Here are some ways to celebrate the holiday::
Make Some Art!
Gather your bffs together and paint in our studio OR from home with one of our fabulous classes! One of our talented instructors will walk you through the painting (live, in person, or from a recorded video, virtually), and you can make something you're truely proud of. With TONS of Valentine's and Galentine's themed paintings on the calendar this month, there's no shortage of artwork to create for this holiday!
February 13th (*Galentine's Day) Join Us To Paint 'Blossom Moon River'
Beautiful cherry blossoms over a scenic river
https://www..../event/663140
Make it an at-home event where you and the bffs can paint, drink, enjoy some food, and time together! Paint with all of the supplies we'll provide for you (or use materials you already have!).
Paint From Home:
https://www....paint-at-home
Have A Wine Tasting
You and your girls love your wine (the proof is in your Instagram reels!), so use the day as an excuse to host your very own rosé tasting party.
Host A Nail Pampering Party
Pamper yourself and your BFFs with a nail design party. Put out bottles of their favorite polish/color and create a fun playlist of your favorite love/empowerment songs.
Have A Bake Off
Whether or not your friends would consider themselves talented in the kitchen, a bake-off is always fun. Plus, a little competition never hurt anyone, right?
Host A Means Girls Movie Night
Prepare for a cozy night in with your ladies by catching up on one of the most classic flicks. Set the tone for the night with a DIY burn book vase that doubles as a hilarious take-home treat. (via Aww Sam)
Have A Puppy-Love Play Date
Galentine's Day isn't just for humans. Invite your BFFs and their furry friends over for a puppy-love playdate. If you want to keep things a bit more relaxed, host a movie night and ask your friends to bring their dog beds too.
Host a Game Night
Play Gin Rummy with your favorite gin cocktail, dominoes, charades, whatever floats your game-loving boat! Don't forget the candy charcuterie!
Host A Parks & Rec Marathon
The best way to celebrate Galentine's Day is by honoring the creator, Leslie Knope, with a Parks and Rec marathon viewing party. Ask your ladies to supply the booze, and you can serve up the snacks and the show.
Get Mani's & Pedi's
Book appointments for a group of friends at your go-to nail salon. Or treat yourselves at a more artisan, design-y salon you've been wanting to check out. It's simple, affordable, and makes an errand you'd probably do anyway a lot more fun.
Host An Outdoor Dinner + Movie
Your ladies deserve a get-together that's sure to give each gal the much-needed fun she deserves. Host a movie and dinner for your ladies, outdoors if the weather permits. Step up your party with favors, swag bags, and a night of unlimited drinks.
Host a Brunch
Our epic Galentine's brunch has everything from red velvet heart waffles to DIY centerpieces to Galentine card writing stations. This gem-inspired brunch is a fun idea too!
Share View our Class Calendar! | Paint with us for Valentine's Day!