The Best DIYs For Mother's Day
Fun Gatherings To Celebrate Mom, Homemade Gifts Mom Will Love, & MORE!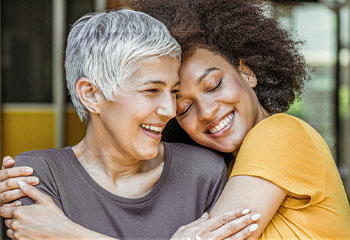 Happy Mother's Day Weekend!!!! Come Celebrate With Us OR Plan Another Fun Event For Mom, Including Some Great Last-Minute Gift Ideas!
While Mom's special day is just round the corner, there's still time to throw together a fun day for Mom, and even make her a gift! There's really nothing quite like a handmade gift from the heart, so chekc out these ideas or join us for a painting class where you can make a gift FOR Mom, or WITH her!
Celebrate virtually or in person and have a great mother's day 2021!
*** Celebrate Virtually
Virtual Gatherings. Many of us will celebrate Mother's Day virtually this year. Host a get together on FaceTime, Skype, or House Party. Planning an online 'party' with singing, laughter and food in each home.
Share Love on Social Media. If you're on Facebook or Instagram, share a photo of you and mom with a special message. All of the likes and comments will surely make mom smile.
Family Walk or Exercise. If the weather cooperates, be sure to get outside and take a socially-distanced walk with the family, or set up a fun exercise class at home for mom and the kids to do together. There are plenty of ideas online!
Video Card. Can't make it to the card store? No problem! Smart phones have made it easier than ever to record special sentiments that mom can keep forever. Make it a tradition and she can watch her child grow throughout the years. Bonus – it's eco-friendly, too! Share your video card on social media and tag Hackensack Meridian Health to be part of our #MomHero movement this Mother's Day!
Join us for a virtual painting class! We have tons of great options to choose from - some where you'll paint with a live instructor and others that are a pre-recorded class! Which ever way you choose to take advantage of our virtual events, we'll provide you with everything you need to paint along with us!
*** DIY Mother's Day Gifts From YOU
Soothing Body Scrub
Treat mom to this sweet-smelling citrus and passion fruit spa treatment. She'll instantly feel like she's on a tropical vacation ... in the comfort of her own home.
https://apum...-sugar-scrub/
Jewelry Organizer
You and your siblings have given mom lots of handmade jewelry over the years, from macaroni necklaces to funky earrings. Now, it's time to give her a stylish way to organize 'em.
https://www....lry-organizer
Wine Cork Coasters
This gift combines mom's three great loves: you, wine, and a table without water rings.
https://thes...ork-coasters/
*** Mother's Day Gifts From The Kids
Photo Flower Pots
Moms help their kids every step of the way — from seeds to full blooms — and this gift symbolizes just that. Fill the center of each flower with a picture, so it serves as a timestamp of this year's holiday.
https://desi...-flowers.html
Flower Trinket Box
Not only is it the perfect accent to her vanity, but she can store all of her treasured jewels in this pretty in pink box.
https://litt...-trinket-box/
Fingerprint Butterfly Mugs
Melt mom — or grandma's — heart with a mug decorated with her little one's fingerprints. That means, you can even get your kids involved in this craft.
https://www....ug-painting/?
*** Plan A Mother's Day Brunch
One of the best ways to be a good hostess is to relax. It's not always easy, but there are some things you can to do eliminate most of the stress.
Make a list of everything you need to purchase, including ingredients and decorations. If you don't already have enough chairs, purchase, rent, or borrow them in advance.
Do as much of the preparation as possible the night before. Set out the plates, mugs, glasses, napkins, and flatware. Place trivets where you'll want to put the casserole dishes so you don't have to scramble at the last minute.
Put fresh hand towels in the bathroom that guests will be using. Make sure there is plenty of soap in the dispenser.
If you want place cards, jot your guests' names on pretty cardstock and put them in small frames that they can take home later. They'll enjoy having a new frame for photos of their children or pets.
Decorations can be as elaborate or simple as you want. The guests will be happy with a table full of food and a few well-placed floral arrangements. However, if you want more, feel free to add more decorations. Just make sure you leave room on the tables for your guests' food and drinks.
Have a few conversation starters to keep people engaged. You may not need them, but it's nice to have something to fall back on if you do.
If you have room, separate the food from the drink station so your guests won't bump into each other. This will help prevent uncomfortable and awkward moments.
Try some of these recipes:
https://www....unch-recipes/