And the Award goes to...
May is so exciting it's hard to focus on just one thing! Mother's Day, Fire Fighter, Law Enforcement Officer and Nurse recognition events... holy cow! So to add to the mix -
Pinot's Palette South Hill studio was recognized as the best new studio recently in at the fifth annual Pinot's Palette National Conference and Retreat in Galveston, TX!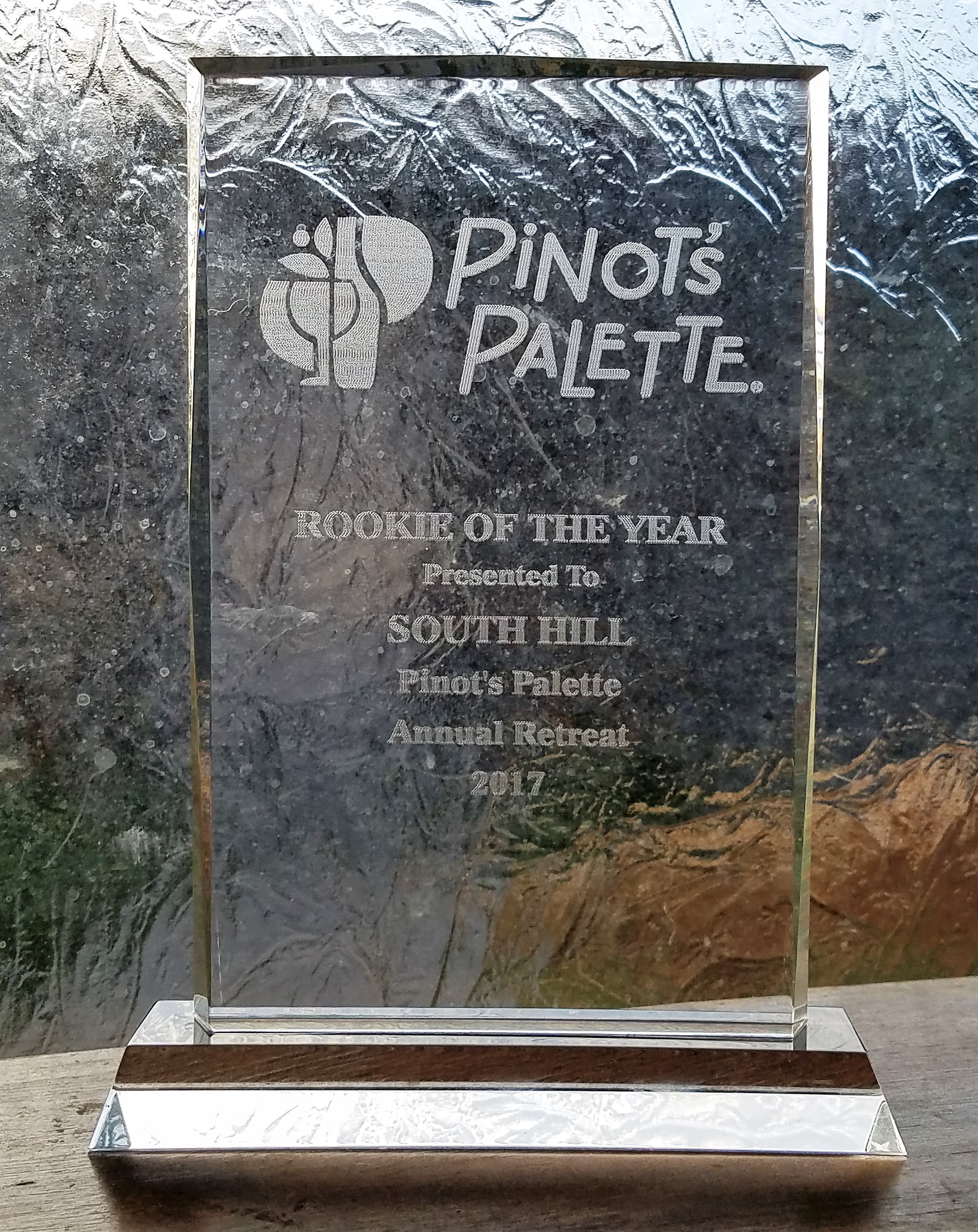 "These franchise owners represent the best of what Pinot's Palette is all about and showcase incredible dedication to their customers and communities," said Charles Willis, Co-founder and President of Pinot's Palette. "Their passion and commitment serve as an example of why Pinot's Palette continues to grow across the country. We are excited to keep adding incredible franchisees to represent the premium paint and sip experience that's taking the world by storm."
Pinot's Palette South Hill Studio received the "Rookie of the Year" award, competing with 44 other studios which opened during the year. So, naturally we are CELEBRATING! We are #1 thanks to our customers! Come celebrate with us. It's going to be epic - swag and gratis raffles for branded t-shirts, free classes and a free private event!
The featured painting is Beautiful Birch, the first painting taught at Pinot's Palette South Hill studio. Click on the PARTY button to register for the event.
Hope to see you there!
Cheers, Heidi & Ray Leonard
Looking for a great date night idea that lets you uncork your creativity? Come to Pinot's Palette. Pour your art out and turn a blank canvas into a masterpiece of an experience with your loved ones. It's a great twist on an fun evening out!