DIY Blanket Classes Everyone Will Love!
Join us for some DIY chunky throw blanket classes!
Hurry and sign up ASAP, as seats are filling up fast for these super popular classes!!!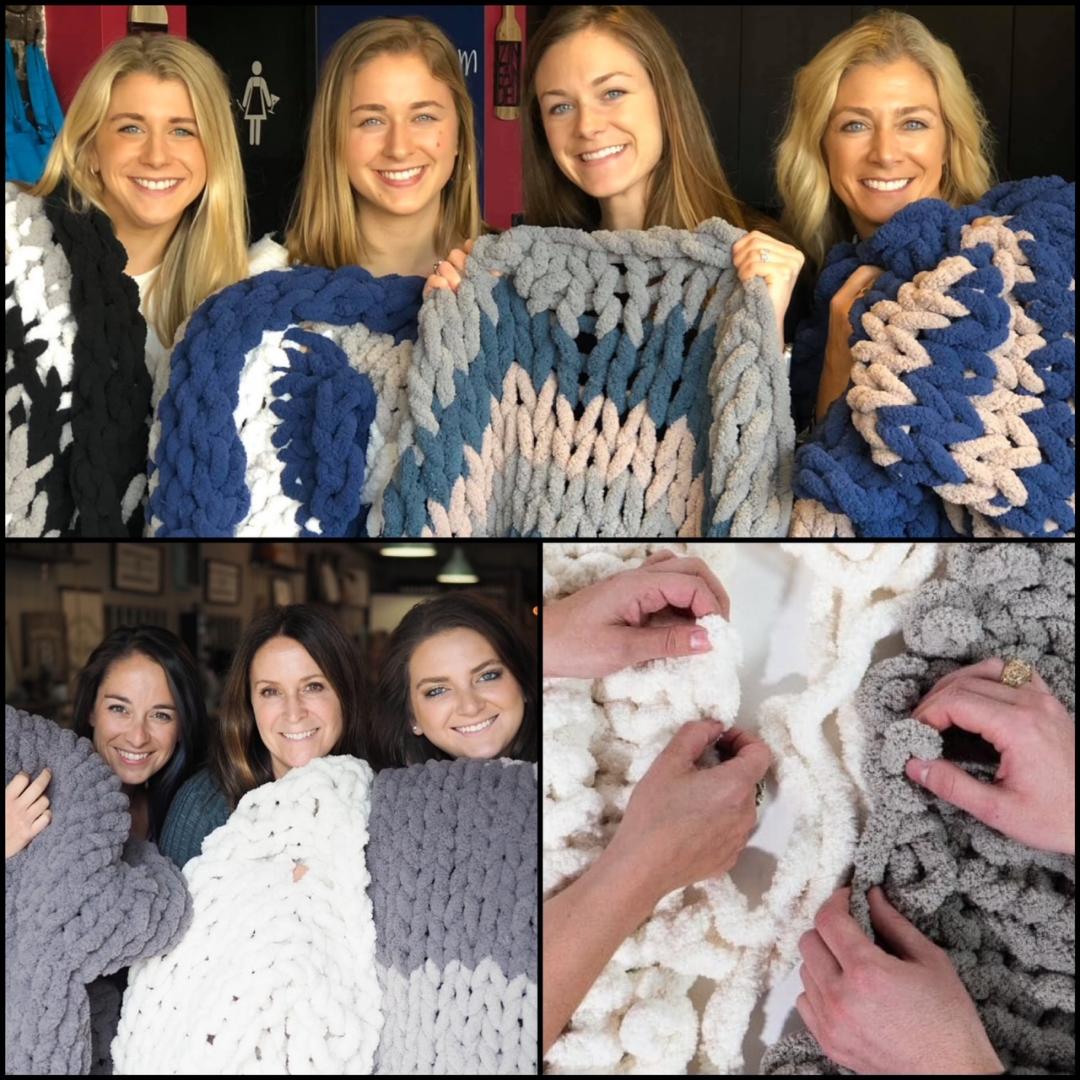 If you've been looking at our calendar throughout these last few weeks, you've noticed a new kind of art being offered at our studio: DIY Blankets!
These chunky, knitted blankets are trending big time right now so we figured, "Why not host a class on making them?"
Once we offered the first class, we saw just how popular of a trend these are, with our seats filling up, incredibly quickly!
After the success of our first class, and the many people who left the studio, so happy (and warm), we decided to continue to offer more of these events. We've been posting them on the calendar, and continuing to watch them sell out, each and every time.
WHAT ARE THESE CLASSES LIKE???
During this one-of-a-kind event, we will guide you step-by-step through hand knitting a warm, soft chunky knit blanket. No needles or knitting experience is required and all supplies will be provided.
Available Colors: Vintage White, Charcoal, Grey, Black, Salt & Pepper, Cherry Red, Powder Blue, Blush, Lavender, Goldenrod
*Some colors limited, color combinations ok! Choose up to four (4) colors.
Please let us know what colors you prefer, or you can choose them at the studio! Additional skeins are also available for purchase in the studio if you prefer to make your chunky knit blanket larger than approx. 40"x50"
In addition to our public classes, we're also always offering private events where you can book our studio for a special event!
**Private Parties:
https://www....ivate-parties
**Corporate Events:
https://www....porate-events
**VIRTUAL Parties:
https://www....ivate-parties