All About Our 'Pinot's Perks' Program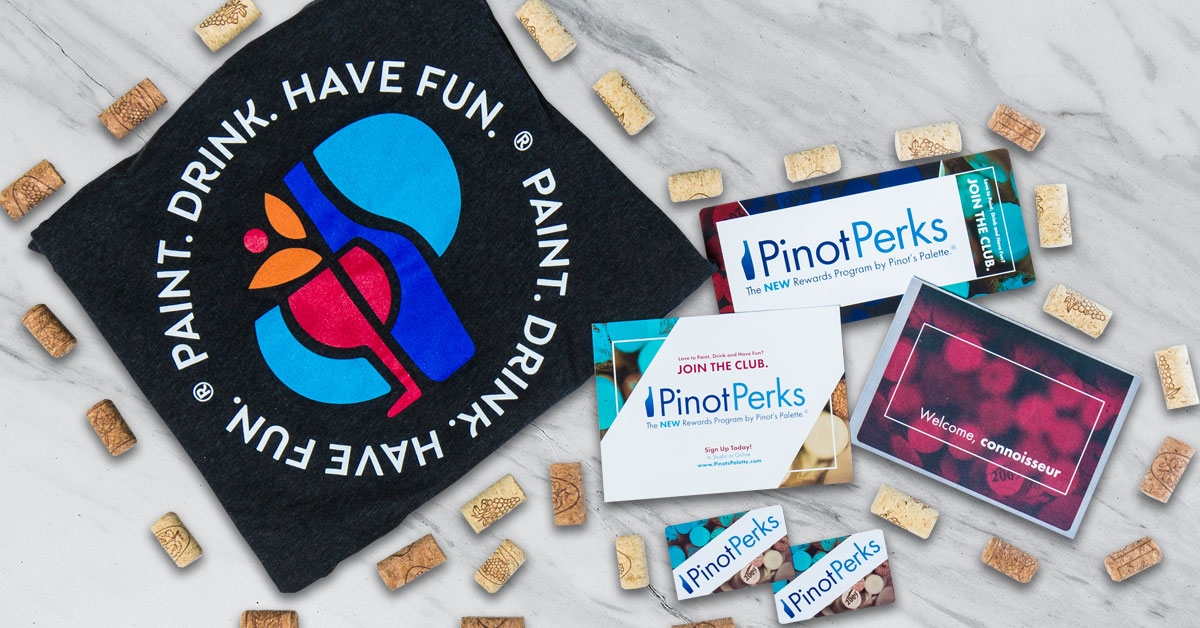 If you've been attending our classes for a while, you're likely familiar with 'Pinots Perks', a rewards program by Pinot's Palette.
As a Club member, you'll receive exclusive access to birthday and anniversary deals, personalized Perks in your inbox, and more. You'll collect virtual Corks when you visit us, shop with us or invite your friends to join.
Each Cork you collect gets you closer to better Perks like free classes and priority seating!
There are so many great things about our painting and wine classes and this is just one of them!
For those of you, new to the painting and wine concept, visit us online and see what we're all about!
Check out our website to view our schedule, showing the paintings we'll be offering, on which dates and times. Through the site, you can sign up for classes, purchase gift certificates, book a private event, and more!
Pinot's Palette, South Hill, is a studio that offers 2-3 hour painting classes for anyone at any skill level! You can come in alone for a relaxing night out, bring in your friends for a fun and unique way to spend time, join us for a creative date night, and even book a private event where you can celebrate a birthday or other special event!
Of course, just like many there places have been doing for the past 2 years, we also offer VIRTUAL CLASSES where you can paint from home!
We'll provide everything you'll need for the class, in eluding the painting materials AND the live instructions. Just bring your loved ones, some drinks and snacks, and get ready for a night (*or day) of fun!
Our helpful staff is there to assist you from the moment you walk in, showing you to your seats, and helping you with your painting. One of our talented and encouraging instructors will walk you through the painting, step-by-step, assisting you in creating the painting you sign up for. You'll leave the class with a souvenir masterpiece to take home and hang up on the wall as a reminder of the great night out you had, making artwork and a whole lot of great memories!