The Gift Of Handmade Art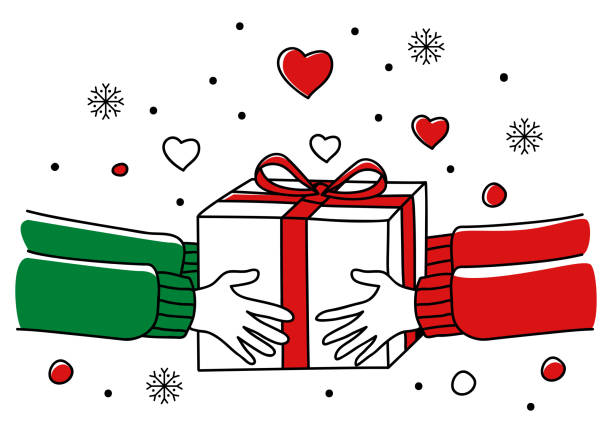 Remember the days of making macaroni necklaces, pinecone Christmas trees, and hand-drawn cards for loved ones? There's no doubt that those were some of their favorite and most meaningful gifts that year! There's always something extra special about a handmade gift from the heart. Taking the time and effort to put together a special, one-of-a-kind present shows the recipient how much they mean to you; And the best part is that it's something you know they'll like!
This season, gift the gift of artwork to your friends and family! Yes, you CAN make a hand-painted masterpiece for the ones you love. Here at Pinot's Palette, we proudly stand by the concept that anyone can paint! That's right - no prior painting experience is needed to enjoy one of our classes because we're meant for the novice! We're here to show you how to use acrylic paint and go from a blank canvas to a masterpiece in just 2-3 hours! Your friends and family will be so amazed by the incredible work of art that YOU made when you proudly show it off; Give it to a loved one as a gift or keep it for yourself to display in your home (compliments are sure to fly however you choose to utilize your masterpiece). :)
While our studio has temporarily closed it's doors, we're still here for you and your painting needs, virtually! We offer Live Virtual Painting Classes, AND Take-Home Paint Kits! Both of these options have been wildly popular with our studio since March and we're so thankful for you, our loyal and supportive customers for being there for us! We hope our classes have given you all something creative and fun to do to help you relax and take your minds off of all the stressful things going on right now. Painting has been proven to reduce stress, so while you're making a gift for someone else, you'll also be giving yourself the gift of an interactive activity to do, as you relax and unwind with an art class! Win, Win!
As for artwork as gifts…
From snowmen, landscapes, decorated trees, some cute little gnomes, and more, we've got something that EVERYONE will love at Pinot's Palette! Our Live Virtual Classes are so much fun! You'll get all of the supplies you need from the studio and paint from anywhere! Enjoy a painting and wine class from the comfort and safety of your own home with one of these special events, and we have tons of options os paintings to choose from!
The price couldn't be better! At just $15 per guest, step-by-step instructions for how to make the painting! You can use your own supplies, or purchase a paint kit.
Make as many as you like and start checking those names off of your 'To Buy For' list, ASAP! You can even include the family in making artwork with you!
Quality family time + avoiding the stores for gifts? Yes, please!
With our Take-Home Kits, you get to paint anywhere, ANYTIME… This is the major difference from our Live Virtual Classes.
These pre-recorded events will STILL walk you through the painting, step-by-step, but you and your loved ones can paint with the videos anytime you like! Stop, rewind, and restart the video if you need, or work on some of the painting one day and finish it up, another day! These kits have been super popular as well. Buy a bunch of them and enjoy a relaxing class at the end of a long day.
Add in a glass of wine and some snacks and it's the perfect night in.
**Enjoy these classes for a unique and special Date Night, too! :)
Primary Pick up times Friday & Sat 11a-4pm, Alternate Tuesday/Thur 9am-3pm
*Curbside pickup is available, but you can also come into the studio to grab yours if preferred (most popular)!
LEARN MORE:
https://www....outhhill/shop
We hope you have lots of fun making gifts for your friends and family this season. We're here to help out with anything you need, including any questions you may have. Thank you all so much for being there for our small Puyallup business and we can't wait to see your smiling faces back in the studio again in the new year!
Stay safe, stay healthy, and continue to support your small local businesses in the Pierce County area… and all over Washington State!
From our family at Pinot's Palette to yours, Happy Holidays!
Share More Ideas For Handmade Gifts | View our Class Calendar