Thanksgiving Crafts Your Kids Will LOVE!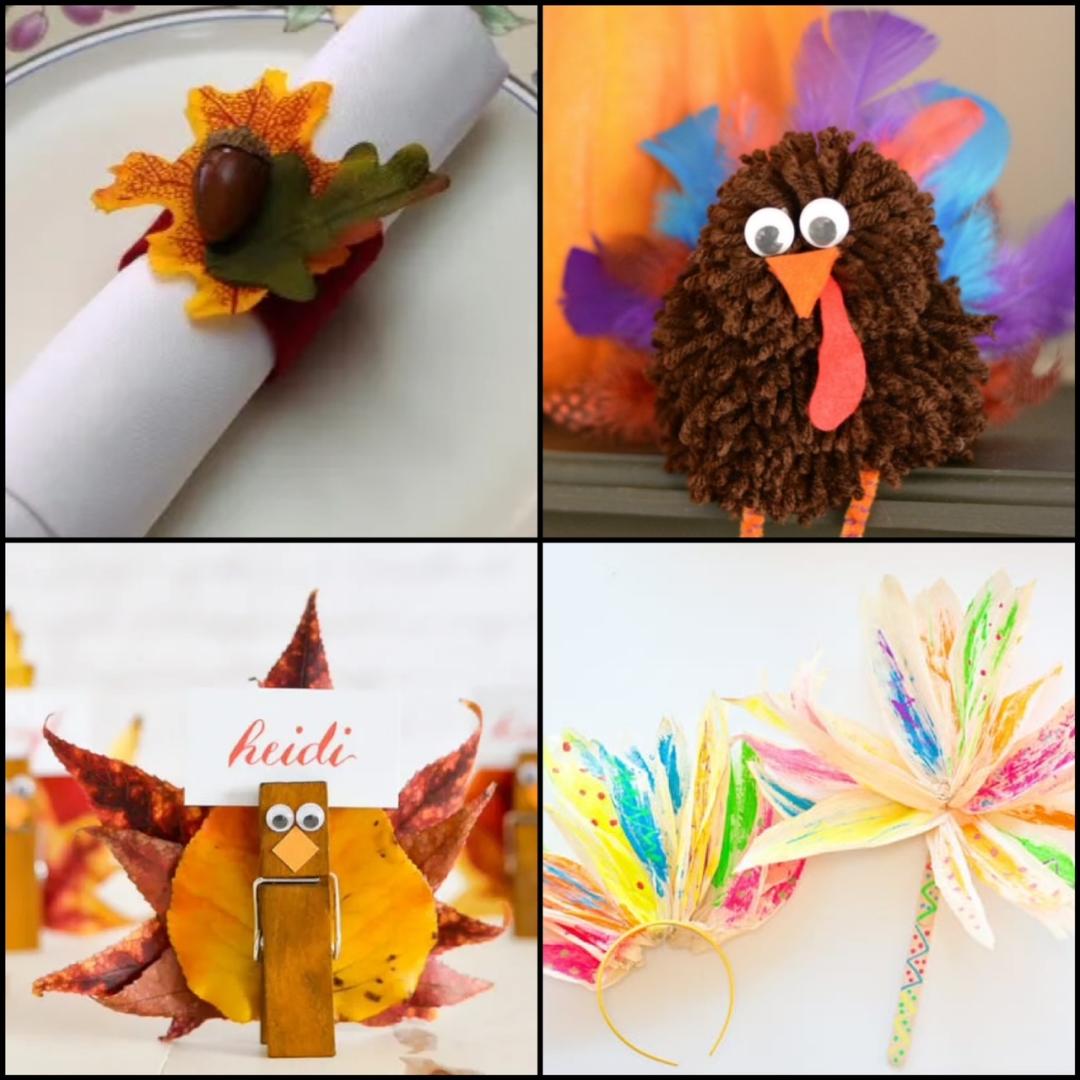 There are so many cute craft ideas out there to keep the kids busy on weekends and days off of school this time of year. Take advantage of these DIY tutorials for the Thanksgiving creations below and get them crafting away! Have them make good use of their bright imaginations and eagerness to learn and try new things with these adorable crafts that can be used for the upcoming holiday of thankfulness! Display them around the house as festive decorations this season, use them as handmade centerpieces for your Thanksgiving Day meal, or give them out as gifts! How much would the family LOVE to get some hand-crafted artwork from the kids during this special holiday that centers around family?!
Enjoy time, spent with the your children, nieces and nephews, or your students as they create some great Thanksgiving crafts! Pitch in to make memories with the younger ones, or let the older kids and their friends have fun, getting creative with these excellent DIY tutorials!
Cheers!
Turkey Windsocks
https://www....ey-windsocks/
Graditude Turkeys
https://www....tude-turkeys/
Napkin Rings
https://www....napkin-rings/
Place Card Holders
https://heyl...card-holders/
Turkey Leaf Lanterns
https://rhyt...eaf-lanterns/
Pom Pom Turkeys
https://grow...giving-craft/
Corn Husk Flower Painting
https://www....a5y_p=4519089
Gourd Turkeys
https://desi...s-crafts.html
Salt Dough Leaves
https://www....h-series.html
Harvest Crowns
https://www....arvest-queen/
Handprint Turkey Hat
https://www....giving-craft/
Paper Plate Pilgrims
https://www....ate-pilgrims/
Popsicle Stick Turkeys
https://www....rafts-2585121
While the kids are getting creative, why not come in and make some artwork of your own?! Whether you're a first time painter like many of our customers, or have been creating your own paintings for years, you'll enjoy our unique style of classes! If you live in or around the Pierce County area, Pinot's Palette, South Hill, is the place for you! Come in with your significant other for a fun date night, your bffs for a fun great girls' night out, or bring the whole family in for a family day class; These creative and fun experiences are always a wonderful way to spend time with loved ones as you make art and memories that will last forever.
We hope to see you soon for a class at our studio, whether you're looking for a place to come and relax for a bit or just for somewhere to make some great artwork! We have tons of amazing classes on the calendar, so be sure to check them out and see what we're offering throughout the next few weeks! If you're looking for something fun to do in or around the Pierce County area, we make the perfect event for everything from a fun and unique date night, an awesome girls' night out experience, and remember that we even offer private events! When you view our classes on our website, you'll be viewing our schedule for our public classes, but you can also book a painting party with the guest list of your choice! Come in to celebrate a birthday, bridal shower, reunion, retirement, and more with friends and family, sharing their artistic sides, together. Make memories that will last a lifetime with a souvenir to treasure forever with one our classes.
BE SURE to get a head start on your party planning for the hoidays and BOOK YOUR HOLIDAY PARTY ASAP! :)