Holiday Gifts & Decor From Pinot's Palette!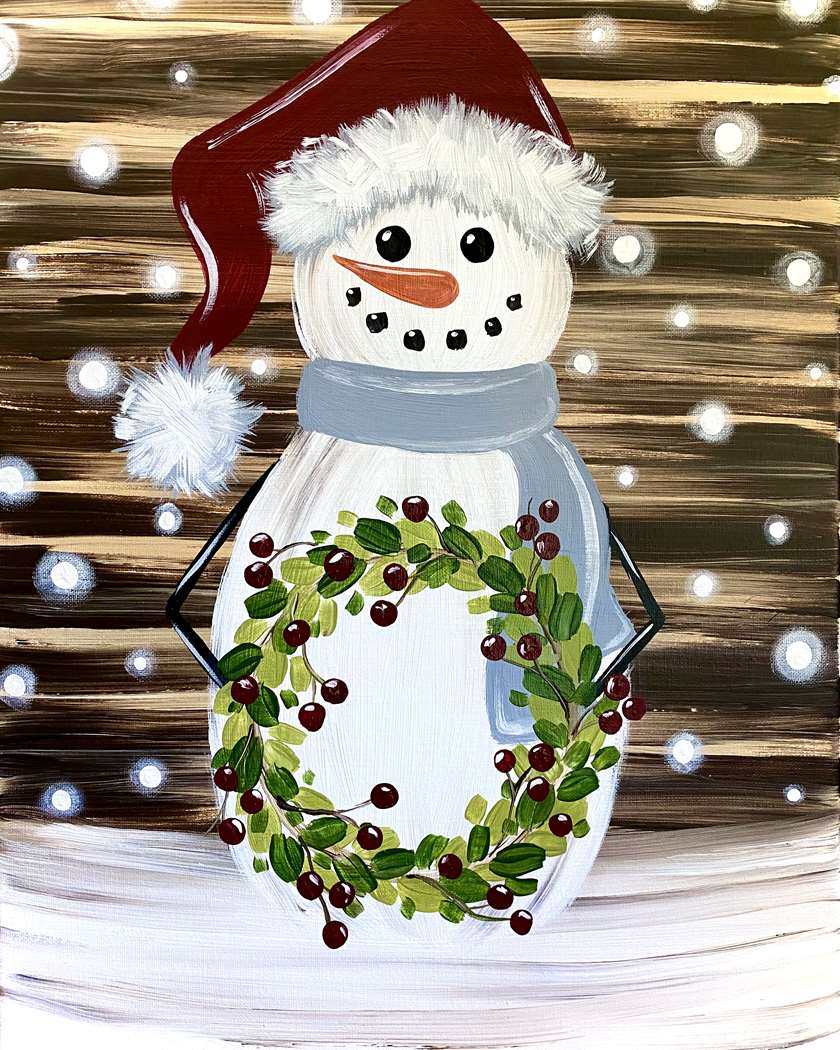 After the last of the candy has been given out and the kids tucked away in their beds on October 31st, it is officially "Go Time" for getting things together for the holidays! From grocery shopping for Thanksgiving food, ro presents bought and wrapped, holiday cards addressed, and picking out the perfect tree, this time of year is the absolute best… and the busiest!
Stress less by getting a head start on not only some fabulous DIY decor for your home but also crossing out names on your gift list!
Join us for a painting and wine class where you;'ll enjoy a day filled with lots of funa dn creativty AND you'll leave with a handpainted souvenir that YOU MADE!
This time of year we're offering some of our most popular paintings — seasonally and holiday-themed artwork is so loved and customers wait for these classes all year!
It's such a fun and unique way to get into the holiday spirit AND you get to spend time with loved ones, bonding over a shared experience while you're at it.
Make some fabulous artwork to display in your home; Change the colors in the painting to best-match your home's interior… Add a greeting, or family name or inital to customize your masterpiece, and more! There's no wrong way to make art, so relax, have fun, and make some fantastic decorations to always cherish when you decorate for Thanksgiving, Christmas, or the Winter season!
You're sure to LOVE your creation and so will anyone else who sees it! This is why a custom, hand-made work of art is the perfect gift for anyone on your list. Nothing shows someone how much they mean to you than a well thought out gift that has a lot of meaning and love behind it. Make some art for the ones you love most this seasona nd watch their eyes light up as they unwrap a masterpiece from you, made just for them!
PRIVATE PARTIES!
Speaking of getting ahead of the game, why not book your HOLIDAY PARTY now?!
That's right, Pinot's Palette offers private holiday parties (or any kind of celebration you're looking to have) at our studio OR virtually!
You choose the time, date, painting, guest list, and more and we do the rest! We'll set up, clean up, walk you and your guests through the painting, and be there for all of your needs!
(In-Studio Private Event):
https://www....ivate-parties
(Virtual Private Party):
https://www....ivate-parties
THE GIFT OF A PAINTING CLASS:
If you're looking to spend time with a loved one, why not give the gift of a painting and wine class?! They can attend the class with the person of their choice, or best of all.... with you!!!
For friends and family that live in other states, this is a great gift too, as they can join from a studio near them, or even one of our virtual classes!
https://www....-certificates