Creative Summertime Arts & Crafts For The Kids!
With Summer in full force and the kids being so ready to be out of school, why not make the most of those long Summer days with some creative adventures?!
Get ready to have some fun and get crafty with some of these DIY arts & craft projects!!!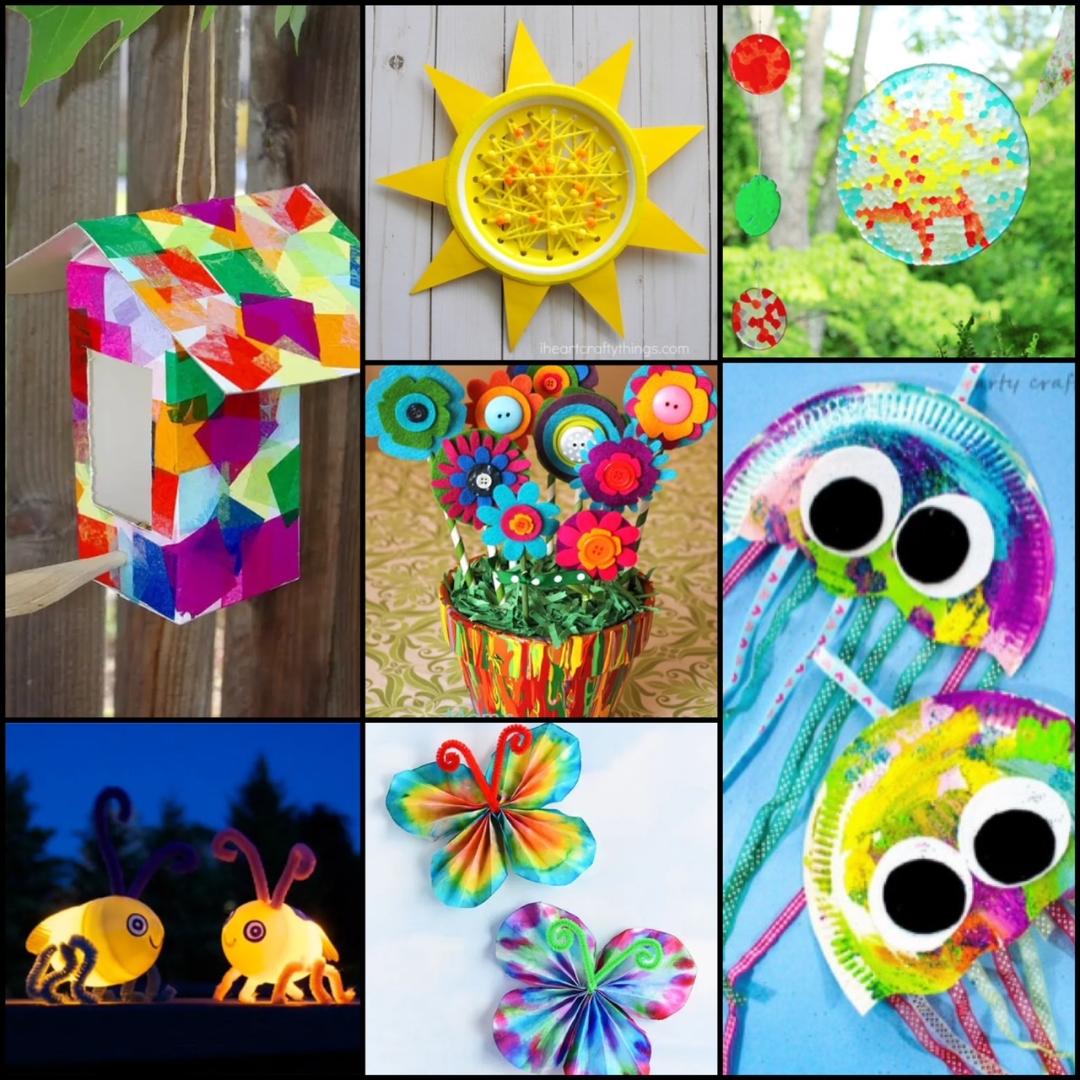 While the kids are, undoubtedly, excited for every minute of their free time this Summer, they may get tired of the same things every day. How about challenging them to tap into their creative side and get them working with their hands on one (or all!) of these super cool Summer crafts!
Check Them Out:
Salt Dough Starfish Kids Craft
https://thec...h-kids-craft/
Tie Dye Beach Towels
https://kids...-beach-towels
Pop Bottle Firefly
https://onel...ttle-firefly/
Sweet & Colorful Paper Plate Watermelon Suncatchers
https://kids...n-suncatchers
DIY Bubble Wands with Beads
https://artf...bubble-wands/
Milk Carton Birdhouse + Bird Feeder
https://www....e-birdhouses/
Felt Flower Bookmark
https://www....er-bookmarks/
Pour Painted Pots
https://www....painted-pots/
Coffee Filter Butterflies
https://onel...-butterflies/
Sun String Art
https://ihea...ng-craft.html
DIY Suncatchers
https://artf...-suncatchers/
DIY Lighted Fireflies
https://www....ght-up-147918
Paper Plate Jellyfish
https://www....ght-up-147918
AND MORE!!!
Enjoy this quick collection post and rounding up 25 of our favorite summer themed kids craft tutorials:
https://www....afts-for-kids
Painting To Go:
While our classes are designed for Adults Only, we DO OFFER some paint from home kits that are way-to-do, fun, conveinent, and sure to keep the kids busy!
We'll provide you with everything you need to create these art projects, including the step-by-step directions for the paintings!
https://www....op-item/22275
Paint At Home:
Have supplies at home, but still want the guided steps for our fabulous artwork? We can do that, too! You can purchase the link for the step=-by-step directions at a lower cost so you can paint from home with materials you already own!
https://www....paint-at-home
As for FUN FOR THE ADULTS This Summer...
You can always stop in with YOUR friends and family (21+) for a wine and painting class at our studio when the kids and summer time get to be too much to handle and you need a little time away for yourself and finding your inner craft self. A glass of wine, friends, music, and painting with a professional instructor walking you through the painting, step by step is just what you need sometimes!
Share Painting From Home | Creative summer crafts from Martha Stewart!