Create Your Own Ugly Sweater at Pinot's Palette
With the holidays right around the corner, what better way to celebrate with an ugly sweater of your very own design!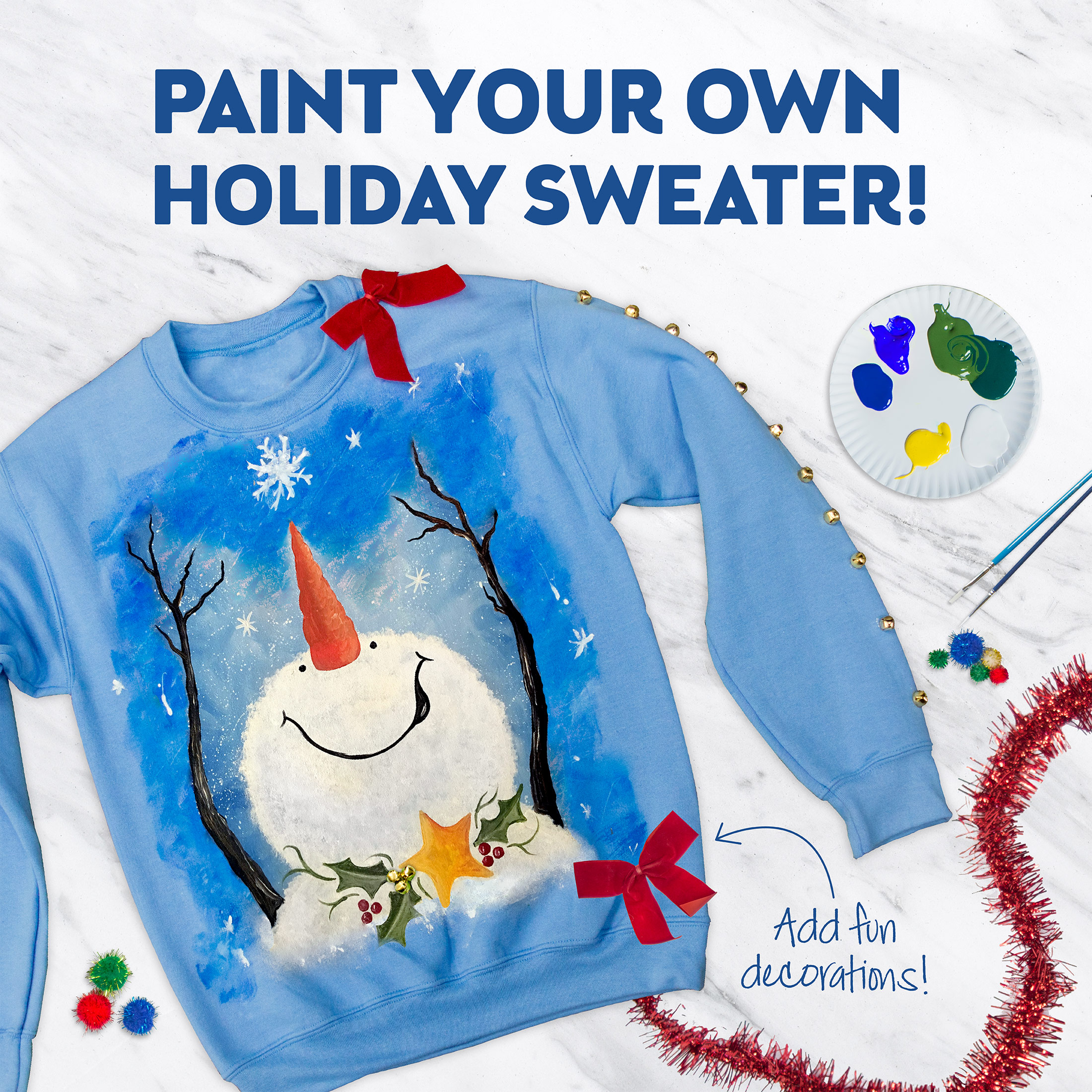 Ugly sweaters have become a key component of the Christmas season, and use flamboyant and sometimes tacky decorations, colors, and characters. Some of pop-culture's great holiday films, such as National Lampoon's Christmas Vacation have made the ugly sweater a staple for the holidays since the 70's and 80's. The ugly sweater falls into the category of beloved holiday traditions along with egg-nog, decorating Christmas trees, and exchanging gifts. Now it seems at least one person you know throws an ugly sweater party each holiday season, so why not be prepared?
Pinot's Palette is jumping aboard the ugly train this season by offering a class where you can decorate your own personalized ugly sweater. Providing step by step instruction, our artists will walk you through a design you can paint directly on a sweatshirt or sweater, as well as other festive decorations you can add to give your piece your own special touch. The RSM Pinot's Palette will be offering this class on December 3rd at 3pm.
Seats are limited so reserve your seats today at www.pinotspalette.com/RSM/events
Share Create Your Own Ugly Sweater! | WIne and Paint Calendar