Rustic Decor Painting
We've all seen that rustic, French-country inspired décor has become incredibly popular over the past few years, and Pinot's Palette is ready to help you create a beautiful painting for your personal home décor.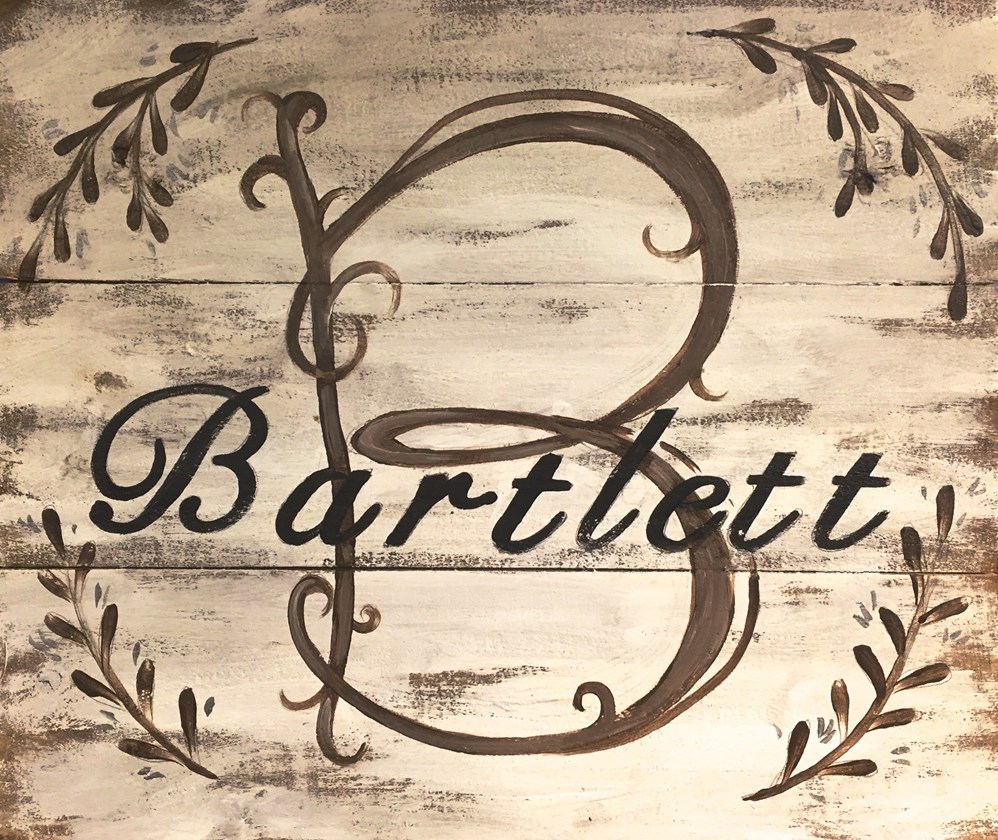 French décor is often thought of as exuberant, and one often thinks of the palace of Versailles and over-the-top decadence. However, French-country décor is based on the farming lifestyle of the middle class in early 18th century France, and is easily recognizable by whitewashed wood surfaces, floral patterns, wrought iron, as well as blue and white porcelain. The décor has shifted over the years, and modern décor focuses on bright and airy spaces with crafty, homemade decorations to give a personal and rustic touch. The idea is to have effortlessly humble spaces with comfort as the focal point.
To bring a crafty look to your home, On October 19, we will be painting on wooden pallets instead of canvases, fully embracing this style. The 16x20 pallet will be painted with a whitewash effect, and is fully customizable to fit your style needs. The painting can be monogrammed with your family name, or you can create your own inspirational quote to display in your home. Colors, words, and style is all up to interpretation making this a truly, one-of-a-kind piece of art.
We would love to see your creativity blossom in this class, so don't hesitate to sign up here: