Introducing Buy Now, Book Later!
Have you been thinking about trying out Pinot's Palette but can't decide on a day or painting? Here is your chance to buy now and book later.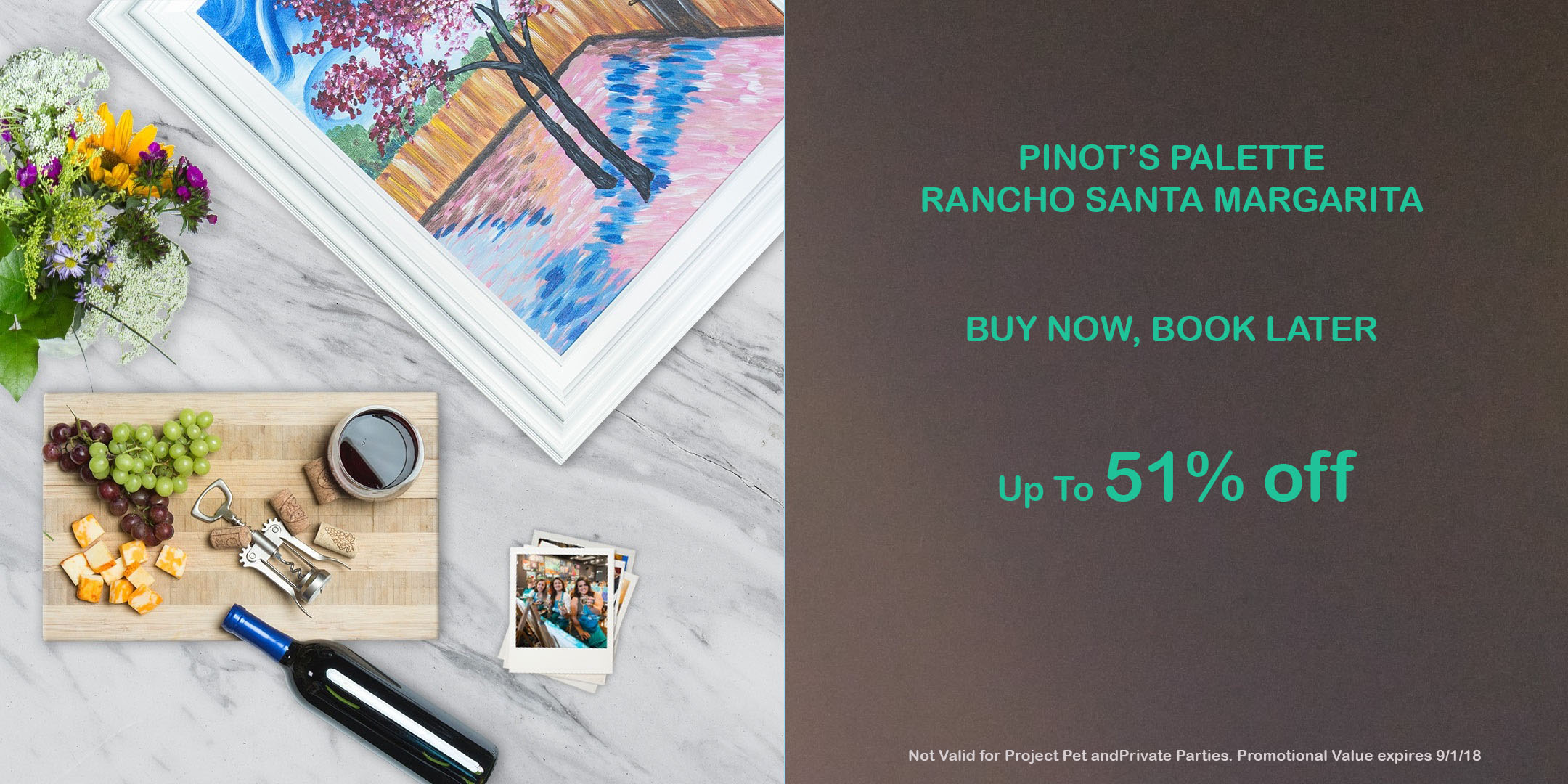 Introducing our Buy Now and Book Later pass at a great price - Just $25!
Just buy the number of tickets you like and then call or email us to make a reservation within the next 6 months. There is no limit on the number of tickets can purchase.
Once you select the event you would like to attend, email or call us to reserve, Its that simple!
ranchosantamargarita@pinotspalette.com or 949.393.1340
The fine print:
- Not valid for Project Pet, Painting by the Lake or private events. Promotional value expires 9/1/18. Paid value does not expire
- Valid for Future reservations only and cannot be applied to reservations already made
- Non-refundable and cannot be rescheduled once you select an event to attend
- Can be used for any regular class on our calendar for up to $45
- Cannot be used for purchasing beverages at the bar
- Reservations are not guaranteed and subject to availability