5 Epic Office Party Ideas That WIll Keep Everyone Talking!
Teams that Play Together Stay Together - In the past decade or so office parties have moved on from the traditional sit down affairs in a closed conference room to a more experience based activities. Research has shown that activities that involve creativity and a little bit of competitive fun actually improves team bonding and work relationships. Moreover, these activities are extremely affordable and don't have to break the bank. With that in mind, here are 5 office parties ideas that fit within a budget and fun for all types of employees.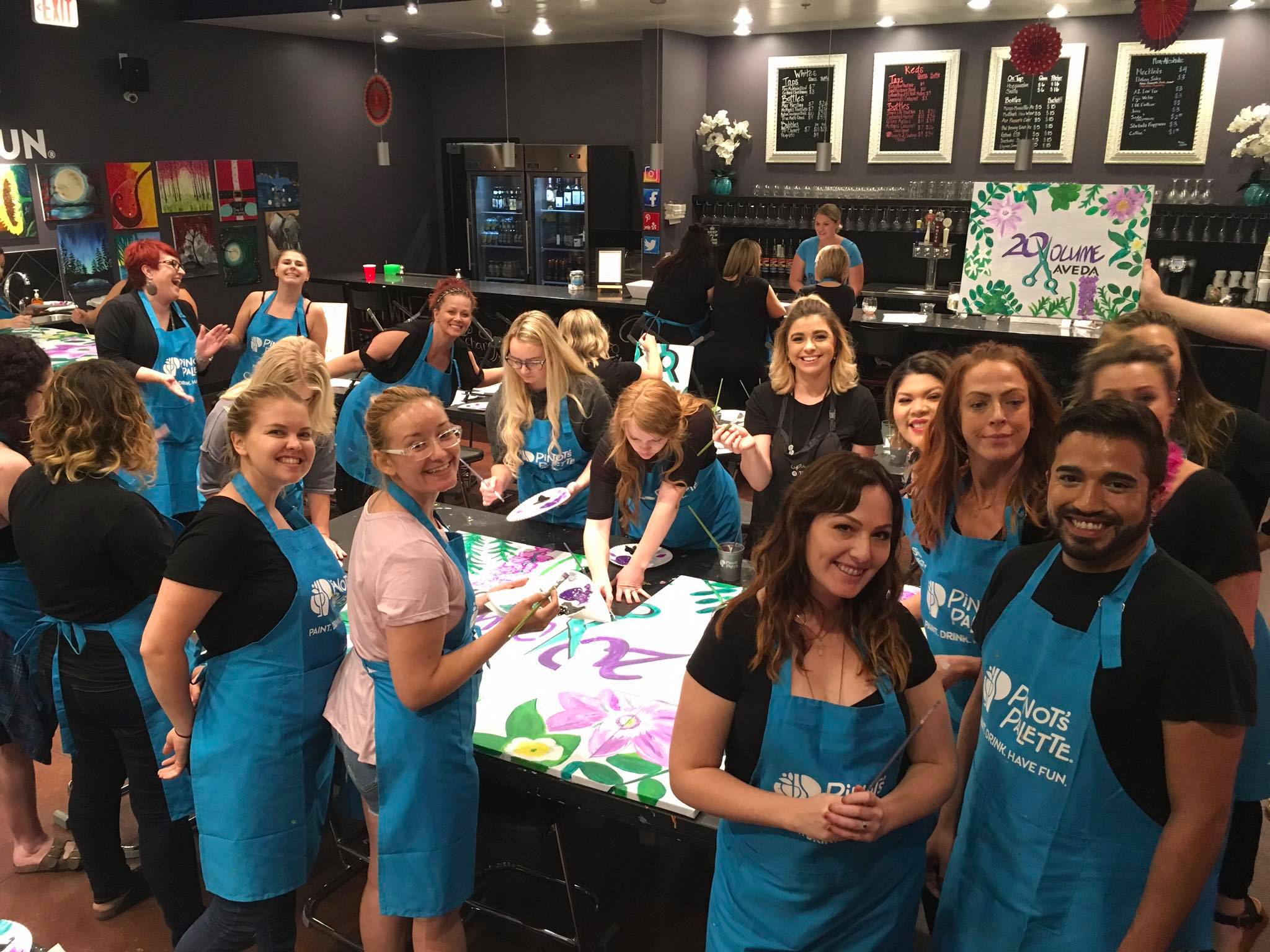 Escape Rooms: These are physical adventure games for individuals or groups where you solve a puzzle or riddles using clues, hints and strategy in a closed room to accomplish an objective . The themes range from preventing a nuclear holocaust to escaping a zombie apocalypse. These can be done for in groups of 5 or up to 20.
Paint and Sip: Throw a one-of-a-kind office party that everyone is sure to remember. At Pinot's Palette, there's no forced mingling, but plenty of opportunity for the avid minglers. There's great beer and wine to choose from, everyone gets to indulge in a creative activity, and the only thing anyone's responsible for is showing up! Pinot's Palette supplies everything, though if you want, you can bring the snacks and choose the music. Rent out the studio or talk to us about coming to you! Our Rancho Santa Margarita studio can accommodate groups from 12 up to 72. And if you want to mix in some work, the studio are fully equipped for meeting and presentations as well. Get details and find a location here:
https://www....eam-building.
Volunteer together: Arrange group volunteer activities with local nonprofit organizations. Preparing care packages, serving meals or cleaning your local beach/lake/river is a great place to start. Jessie Rees foundation in Orange County is one great example where your team can volunteer putting together Joy Jars :
http://negu....-joy-factory/
Minute to Win it Game Day: Arrange a game day in the office or at a park. Each of these games last a minute and can be setup as a head to head or as a olympics style with the office grouped in to different "Countries". Give out medals at the end of the event. Here are some ideas for the games:
https://www....ames/?lp=true
Office Cook Off: If you are on a slim budget office cook-off is a simple resolution to the office holiday party. Let everyone vote for the best entrée, best drink, best side, best dessert. Give small prizes (gift cards or even an extra vacation day) to the winners. Consider serving the food in courses to make the event feel bigger than a simple potluck. Courses also give everyone extra time to mingle and enjoy the downtime, and allow for entertainment and mingling in between.
Happy Planning!
Share Team Building That's Actually Fun! | Parties That Come To You