Best Teacher Appreciation Ideas!
Teachers provide so much to our students—inspiration, motivation and, ultimately, their futures. May 7-11th is teacher appreciation week.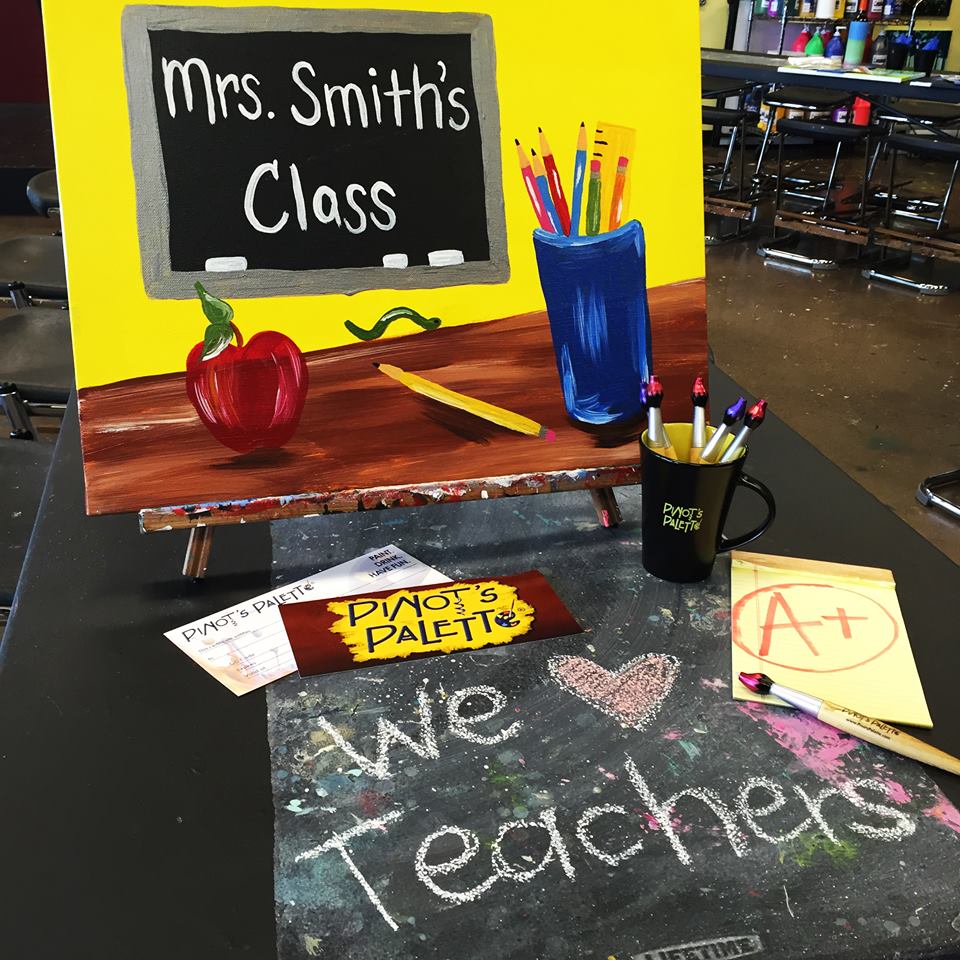 Teachers change the lives of millions of children every day, and their work and impact extends far beyond the boundaries of the classroom. Join us during PTA Teacher Appreciation Week to #ThankATeacher for all that they deliver to our nation's children.
If you are a PTA organizer or a parent, here are few ideas on how to THANK A TEACHER
1) Supplies: Most teachers buy supplies out of pocket. You can never have enough .So supplies are a great teacher gift idea!
2) Gift Cards: Teachers are people too…they shop at target, eat out, go to the movies, download dumb games on their iphone…So give them a gift card!!! Gift cards are easy teacher gifts! (Lots of teachers said gift cards to walmart or other stores and then they could buy school supplies they need!) so gift cards = great teacher gifts
3) Throw a Paint & Sip Party for the teachers: What better way to let the teachers relax and unwind than sending them to Pinot's Palette for a Paint and Sip party. Call us and we will organize the party for you.