Awesome Graduation Gift Ideas
Whether you're celebrating the end of high school or the completion of a college degree, graduation is a major life milestone worth commemorating in a meaningful way. But what's the perfect gift for a young adult just starting out? Here are a few fail-proof ideas.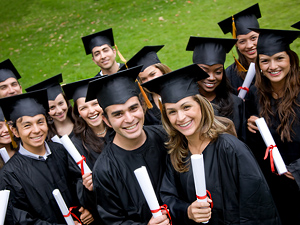 TAKE A VACATION
Go on a weekend getaway and relax before the new graduation heads off to college.Take the family and make it a family affair or send them with a close friend(s). After a few days of relaxation and fun they will be ready for college and new adventures.
TECHNOLOGY GIFTS
Set your graduate up for success with a practical gift. It might be a little less exciting in the moment, but they'll appreciate your thoughtfulness later. Buy them a laptop or a gift that is practical and useful for their college life.
You can even set them up with a financial advisor to get them start planning their financial future.
EXPERIENCE OF A LIFETIME
Buy them a experience of a lifetime they will not forget anytime soon - Tickets to Clippers, Lakers or a Angels game, Tickets to Hamilton. If you the graduate you are buying for is an active outdoor enthusiast consider buying experiences such as bungee jumping, flying lessons or skydiving.
LIGHTEN THEIR LOAD
College graduates setting out on their own for the first time will love a gift card to Ikea, Target or Bed Bath & Beyond to help them purchase inexpensive furniture and household essentials. No 20-something enjoys dropping a bunch of money on bath towels! It stings a lot less if you've got generous friends and family who anticipated your needs.
And finally, don't forget to throw them a party at Pinot's Palette RSM. Spend quality time with family and friends relaxing and painting a masterpiece.