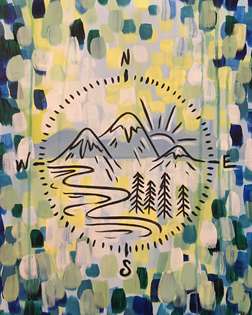 Wander-lust
Grab your paintbrush, palette and adventurous spirit! With a compass as your guide, you're sure to find your way. You can easily customize colors in this scene - pinks, purples, oranges ... Wanderlust awaits!
Find events near me
Wander-lust Events Near You
There are currently no classes offered in your location.
All Wander-lust Locations