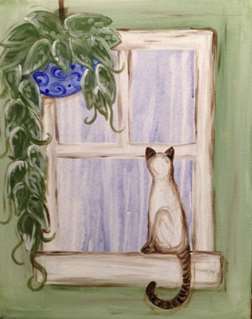 Rain, Rain, Go Away
This painting is a fun one for any cat lover. Use your creativity to make this painting uniquely yours and make it a purrfect night of painting. You can make the cat resemble any cat you want, and change the house to resemble yours as well!
Find events near me
Rain, Rain, Go Away Events Near You
There are currently no classes offered in your location.
All Rain, Rain, Go Away Locations