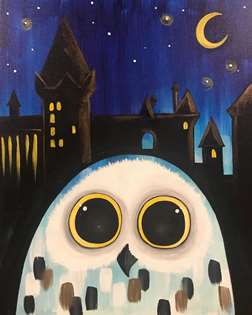 Magical Snowy Owl Eyes
Join us for this fun painting while we create our own wizardly owl and castle scene. "We do not need magic to change the world, we carry all the power we need inside ourselves already: We have the power to imagine better."
Find events near me
Magical Snowy Owl Eyes Events Near You
There are currently no classes offered in your location.
All Magical Snowy Owl Eyes Locations