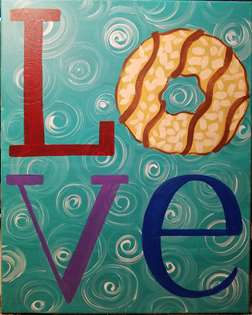 It's Cookie Time
Girl Scout Cookie season is about to begin! Plan a troop meeting at the paint studio to work on the painting badge, art badge, or as a great way to get troops excited to sell cookies. Or if you just really love Girl Scout cookies, this painting is a perfect treat any time of the year.
Find events near me
It's Cookie Time Events Near You
There are currently no classes offered in your location.
All It's Cookie Time Locations
There are currently no classes scheduled for this painting.