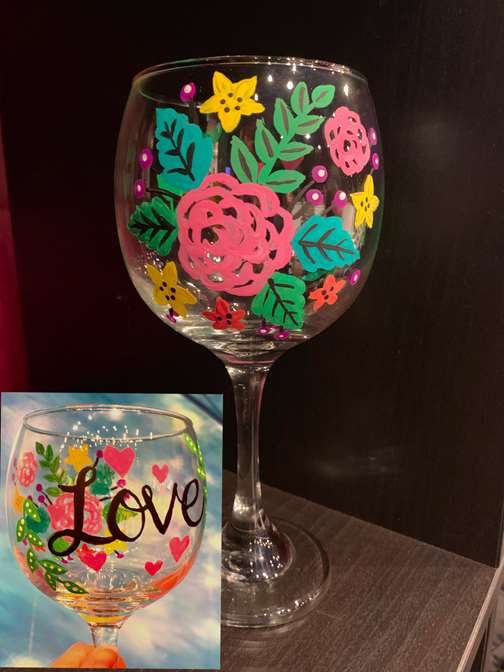 I LOVE wine, glass
This personalized floral wine glass is sure to cheer you up and brighten your day. Pretty colorful flowers surround this glass from every side; the perfect "literal" bouquet to compliment your choice of wine every time. Makes a perfect gift as well!
Find events near me
I LOVE wine, glass Events Near You
There are currently no classes offered in your location.
All I LOVE wine, glass Locations