Royals Start the 2021 Season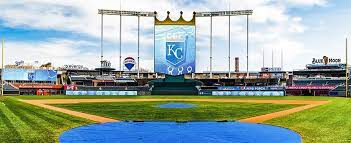 In case you have missed it, the KC Royals have started this year out with a bang with a HUGE 14 score on Opening Day! They not only made a record doing that with the biggest score set for an Opening Day, they also won the game. Some say it was because Mr. Mahomes (who is part owner) was in attendance and the Royals wanted to give a nod to him by putting up 2 touchdowns.
April 1st Royals WIN 14-10
April 3rd Royals WIN 11-4
April 4th Royals LOSE 3-7
Keep it up boys!