Painting at the KC Zoo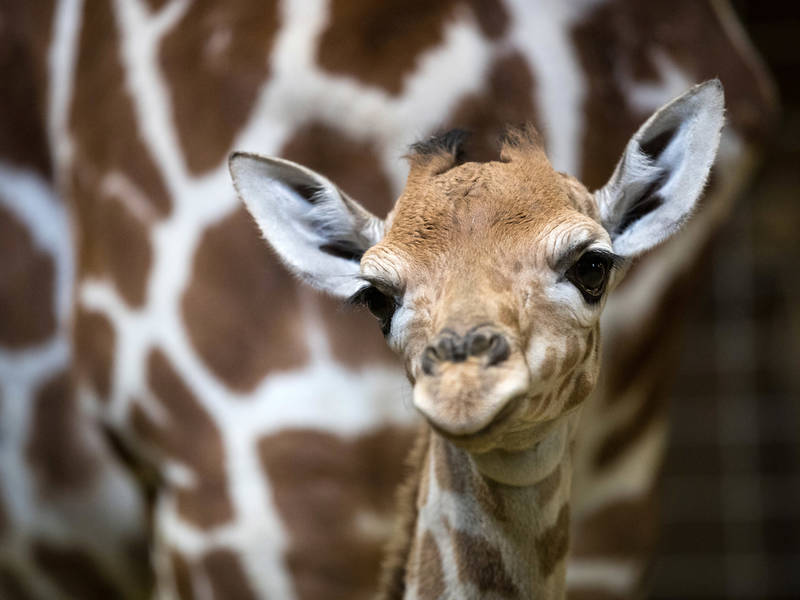 We will be going to the KC Zoo and having a blast raising money for the animals, $15 per seat will be donated. Please register here, and come to the Zoo (6800 Zoo Dr, Kansas City, MO 64132)! Ages 10 and older welcome. It will be held in the Sun Room, which has its own entrance and is just steps from the Main Gate. Everyone who comes to this event must have a reservation.
Would you like to come early and visit the zoo? Print off your reservation and everyone who has one will get a free admittance to the Zoo that day.
*this event is not BYO, drinks will be made available to purchase while at the Zoo.
We are excited to be helping Dixie, one of the newest additions to the KC Zoo. On Friday, February 2, at 4:57 a.m., mom Lizzie gave birth to a baby giraffe. It's a girl, named Dixie! The calf weighed in at 105 pounds and already stands 5 feet tall. Right now, this adorable new addition is bonding with her mom behind the scenes and won't be outdoors until temperatures permit later this spring. In the meantime, enjoy this look inside our giraffe barn. While this live feed will be available 24 hours a day, the barn is dark in the evening and overnight, so we suggest tuning in during daytime hours for the best views.