Paint and Pony Experience at Mahaffie Stagecoach Stop and Farm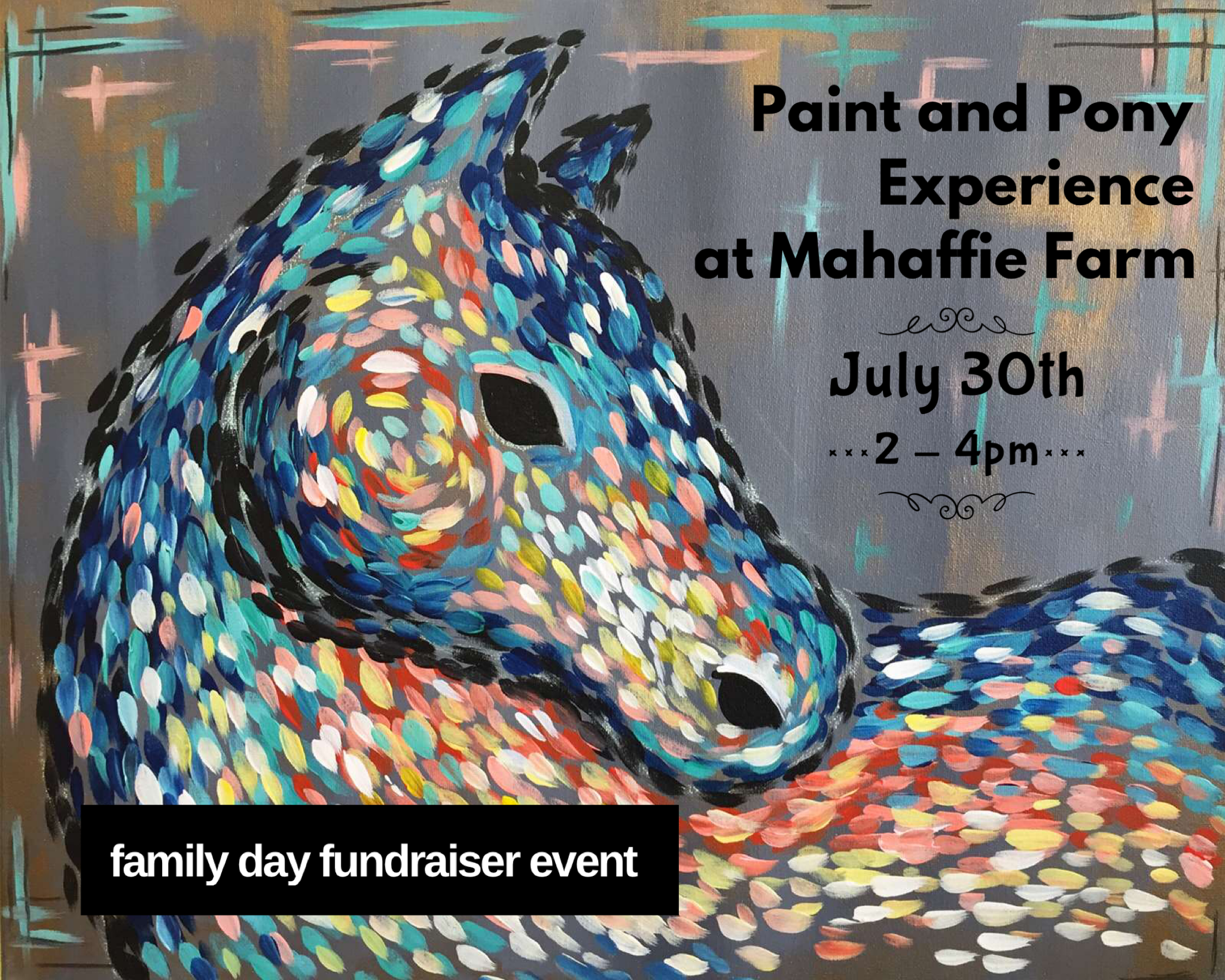 We are headed to Mahaffie Stagecoach Stop & Farm for a FAMILY DAY! Ages 5 and up are allowed to come but EVERYONE NEEDS THEIR OWN RESERVATION, including adults. Minors will need an adult to stay, and they too must have their own reservation. Non-painters are not allowed in the event.
Join us for a UNIQUE experience. Paint a horse and then you get to MEET a horse. Learn about the horses that live at the Mahaffie Farm. Also included in the price is access to the Mahaffie Living History before the class to learn about the farm and see how everyone lived in the 1800s. With each seat sold, $15 is donated back to Mahaffie.