Great Plains SPCA FUN-raiser
Project Pet with a Purpose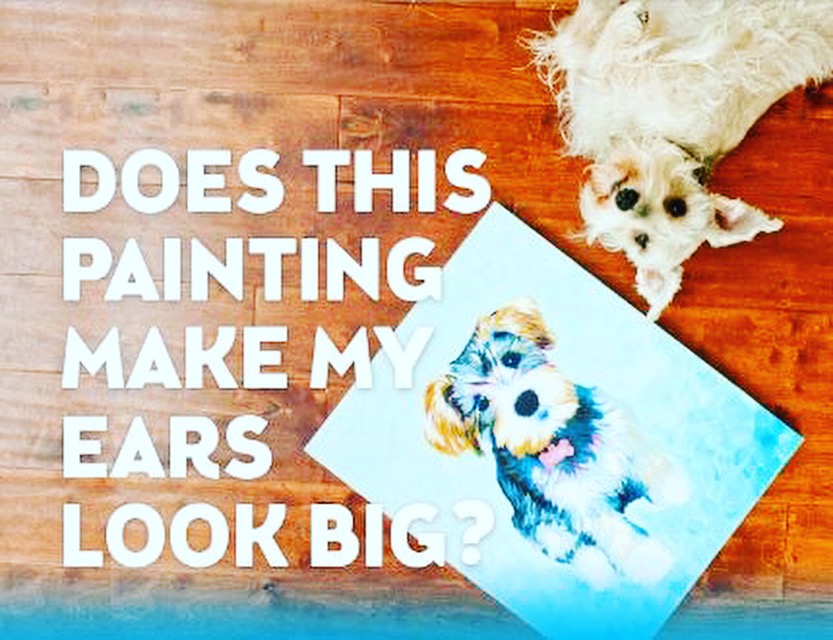 We are excited to announce our next Project Pet FUN-raiser. On April 9th from 1-4pm, we are painting fur-babies. Even if you've never painted before, we make it easy. All you do is register for the event and email us a photo of your fur-baby. We will then get your photo scanned onto a canvas, donate $10 for every seat to Great Plains SPCA, and walk you through how to paint your pet! It's that easy.
In case, you don't know what Great Plains SPCA does, here is some info about them.
ABOUT
Our mission: To drive change in our community through innovative programs that promote adoption, outreach, veterinary care, and a better life for pets and the people who love them.Three pronged approach
Kansas City animal welfare has come a long way thanks to a community of devoted organizations, rescue groups and individual animal advocates. Great Plains SPCA collaborates with many of the other animal welfare agencies in the area, because together we can accomplish more.
What sets us apart?
We are the Kansas City Metro's most unique and comprehensive No Kill animal welfare organization, serving more than 35,000 needy pets annually – more than any other agency in the area.
As an independent 501(c)(3) nonprofit, our lifesaving services for animals can only be provided because of your generosity and commitment to our mission. We do not receive government funding and we are not affiliated with national organizations such as The Humane Society of the United States or the ASPCA. Great Plains SPCA exists solely because of our caring Kansas City community and gracious donors like you.
With a bi-state presence in Merriam and Independence, we are ready to transform Kansas City and beyond to a lifesaving No Kill community.
We proudly report a live-release rate of 96% or higher.
We offer a lifelong, full-circle approach for pets and their human companions with our three-pronged approach: prevention, adoption, retention.