Home Decor and DIY in Olathe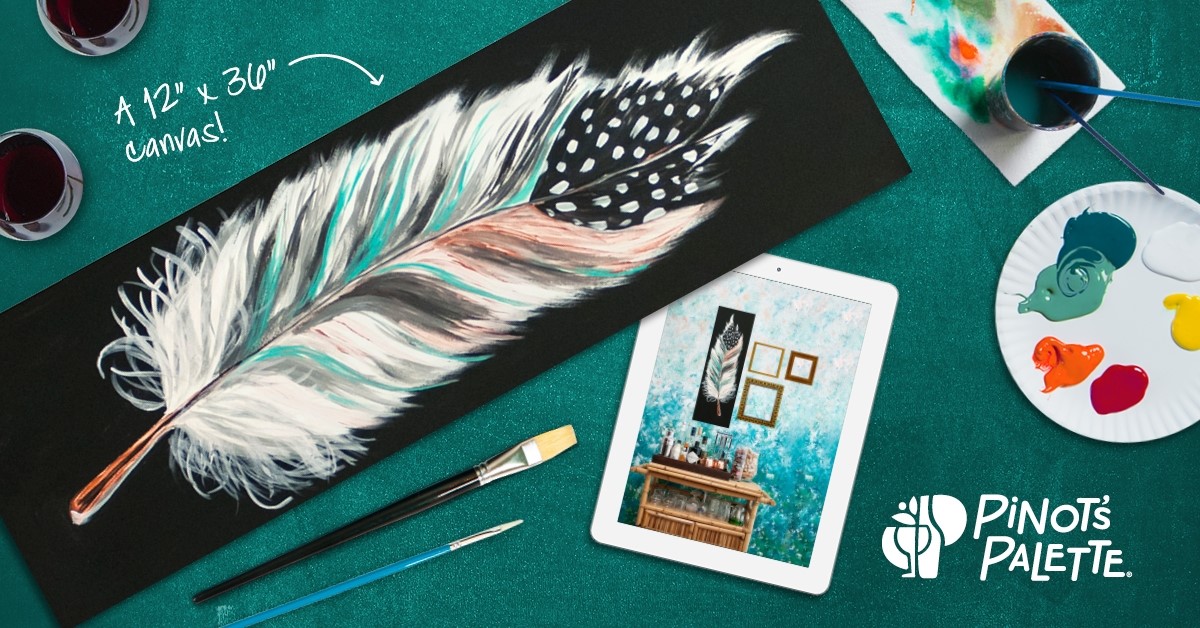 This 12'x 36" canvas adds an extra element of style to your decor! The neutral tones of this wispy feather contrasting its modern black background will bring nature's splendid simplicity into your home.
DIY Home Décor Event! This painting has serious home décor potential. And since great décor is about the total look, at this event you'll get a printed guide for an at-home DIY project to complement the painting.
This is on a 12x36 canvas size. Can be hung portrait or landscape to fit any home decor!
Due to the size of this canvas, some standing may be required to paint sections of this canvas.