Chunky Blankets are back in Olathe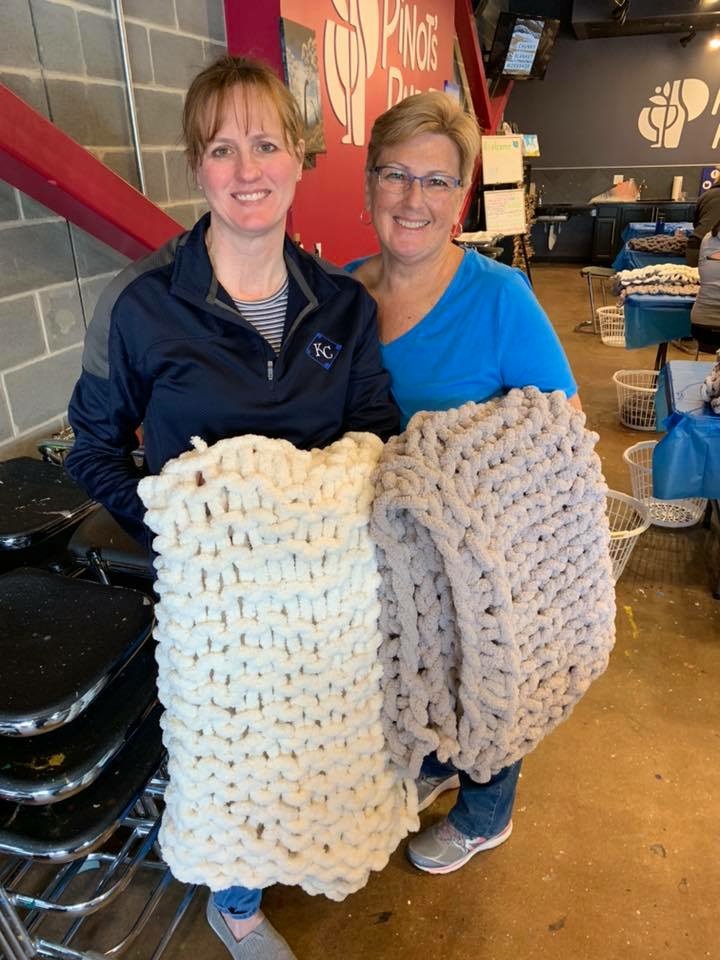 This Fall's forecast is knitting with a chance of wine! We are so excited to be having our Chunky Blanket's Workshops back in full swing. We are not scared of the cold weather anymore. Our workshops are lead step-by-step on how to knit these beautiful blankets. No needles or knitting experience is required and all supplies will be provided. Everyone will leave with a completed blanket! We have even more colors than last year. Each colors does come in various quantities, so choice is first come first serve.
-Light Grey
-Dark Grey
-Spa Blue
-Medium Blue
-Teal
-White
-Ivory
-Taupe
-Red
-Cranberry
-Navy
-Baby Pink
Also included in all of our Chunky Blanket registrations is a $5 donation to New Hope Food Pantry. They are a local food bank that helps feed 40,000+ Johnson County residents every year.