Parade of Hearts in Overland Park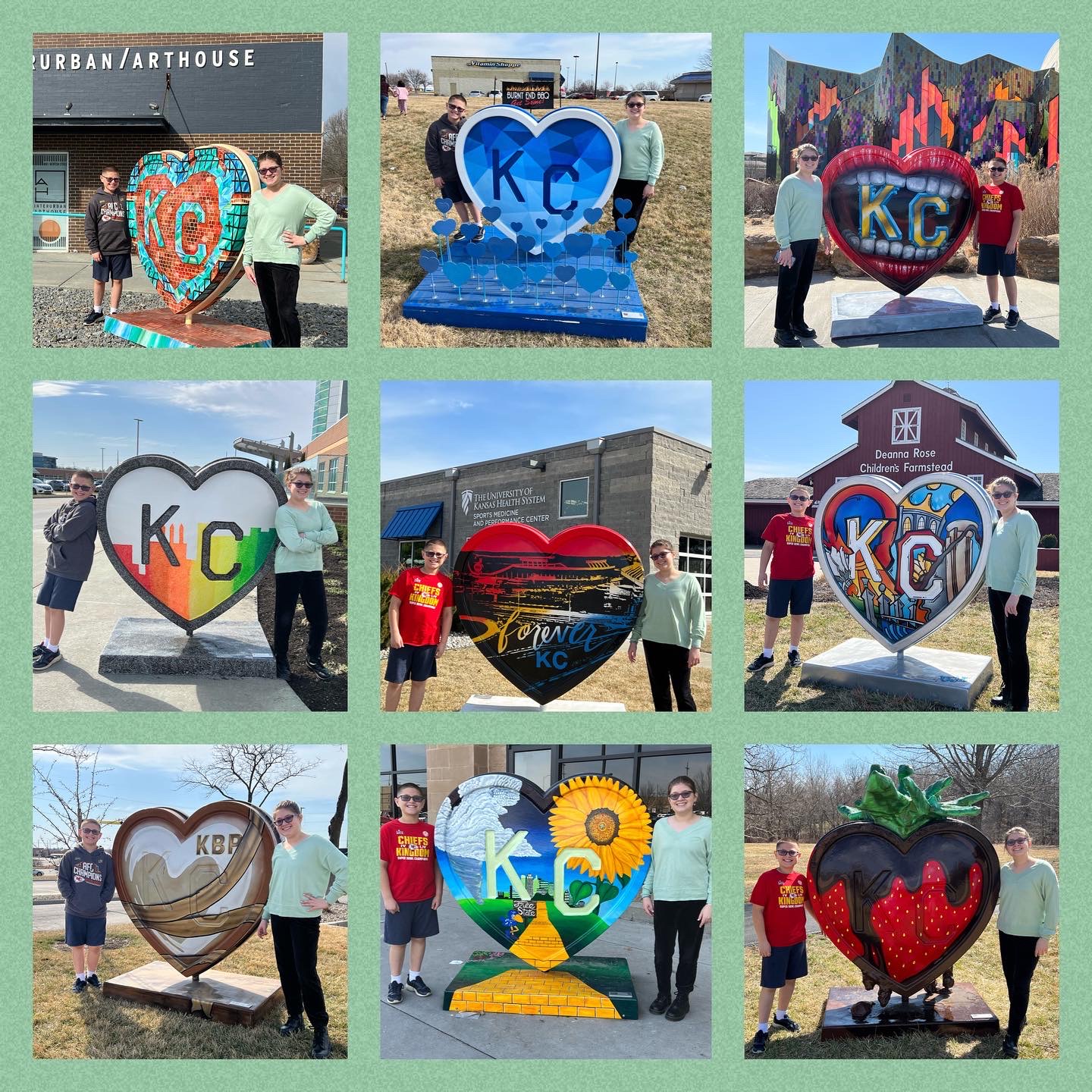 From the Parade of Hearts website...
In case you haven't had the chance to see a heart yet, they have all been dropped and are all over the metro. Please read the details below.
This spring, more than 100 local artists will showcase their love for our region in a big way, and you can follow their hearts! Each of the 5-foot by 5-foot hearts is a unique design, with the artist's inspiration and story behind it. Some hearts are whimsical, some are celebratory, some are thought-provoking…and all are simply beautiful. You'll be captivated as you encounter these works of art during your normal daily travels. Download the app and plan your very own heart-stopping tour!
How to Support the Hearts:
Open your heart and donate! All funds raised stay in the Kansas City Region
Show your love for the artists, and share your visits to the hearts, via social media
Download the App and experience the hearts with friends/family
Support a local business while visiting the hearts and exploring the region
How can my company get involved?
Join the Parade by becoming a sponsor. Contact Jenn Nussbeck, Jenn@heartofkc.org or Mary Wooldridge, mwooldridge@dimin.com
Spread the love by sharing Parade of Hearts information through your company's communication platform
Show your love by purchasing Parade of Hearts merchandise for staff gifts
Can schools and businesses get involved?
Of course! All Hearts on Deck! Together let's cover every KC Community with Hearts! Schools, businesses, families, everyone…download a heart template or use the app to create your own virtual heart to share on social media.
What happens to the Hearts following the Parade of Hearts?
Get ready KC…we have an exciting extravaganza planned for this summer! Hearts will be auctioned off to the highest bidders. Stay tuned for more details coming soon!