Painting Ideas for Families over the 4th of July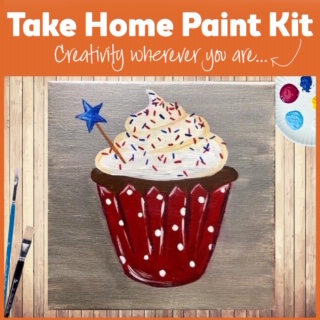 Paint and have fun in your own space! Our painting kits include all the supplies you need and are fun for all ages. We have a 4th of July adult and kid option.
Are you ready to paint at home? These are available for pickup on Saturday, July 3rd between 2-4p.
Adult Kit: Sunflower Kit Includes:
16x20 canvas
paint
brushes
paper paint palette
paper towel
step by step instructions are emailed to you
Kid Kit: Patriotic Cupcake Includes:
Includes:
10x10 canvas
paint
brushes
paper paint palette
paper towel
step by step instructions are emailed to you
Share Adult Kit-Patriotic Sunflower | Kid Kit- Patriotic Cupcake