Kids Birthday Parties Near Me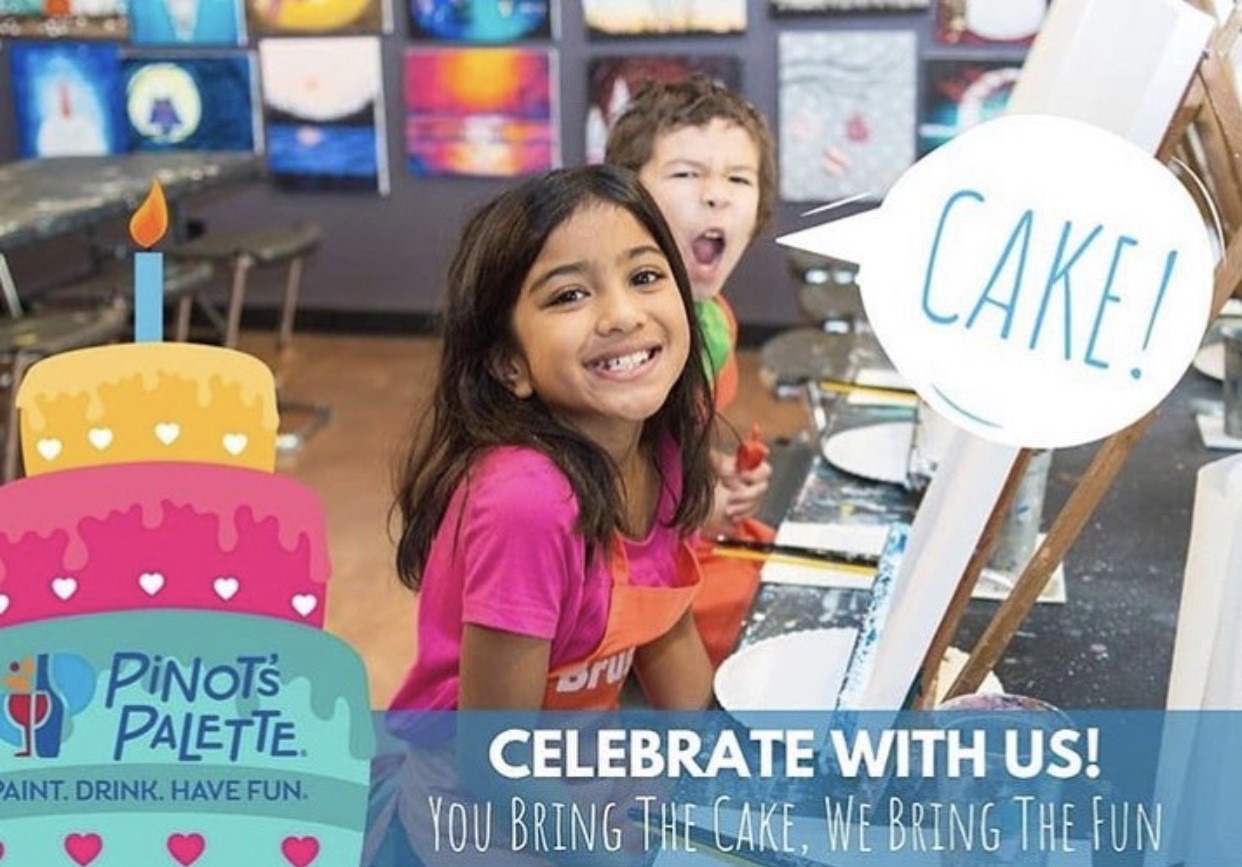 We love hosting Kid's Birthday Parties and have them every weekend. Our age ranges for kids parties are 5 to 15 and each party gets their own private room, which is perfect for the painting activity, singing and a birthday treat that you bring in. Most parties even have time to open presents. Please email us today to get info, pricing and availability to our events at Olathe@pinotspalette.com.
Have you ever wondered if having a Kid's Party is worth it? We found from brightside.me/inspiration-family-and-kids some great info!
Dr. Woolley believes that if for a 4-year-old, the purpose of a party is to turn 5, then it's the celebration that counts. So parents might also consider the following advantages of these events:
1.) They raise their self-esteem. When a child feels celebrated, they also feel loved and meaningful in their family role. Their birthday becomes important in their parents' lives.
2.) They strengthen family bonds. Having family traditions is positive. No matter what the size of the celebration is, what is relevant, is the sense of being together to celebrate something special.
3.) They establish social relationships. Inviting a couple of friends, grandparents, or the whole family to a birthday party helps the child to relate better through feelings of companionship and kindness.
4.) They create positive memories. A study of preschool memories says that most childhood memories are not really memories, but rather a memory created from a lot of data collected from different sources in an unconscious way, like sensations, smells, and music. So, creating memories from a celebration can be something really meaningful.
5.) It helps them to have a perception of time. Children are not aware of their growth if not through others. That's why birthdays are a great way for them to discover the process of growing up.
So there is no question that celebrating is a great event for your child, and we would love to help!