Have Some FUN With Our Take-Home Paint Kits!!!
Paint and have fun in your own space with our special 'Take Home Painting Kits'!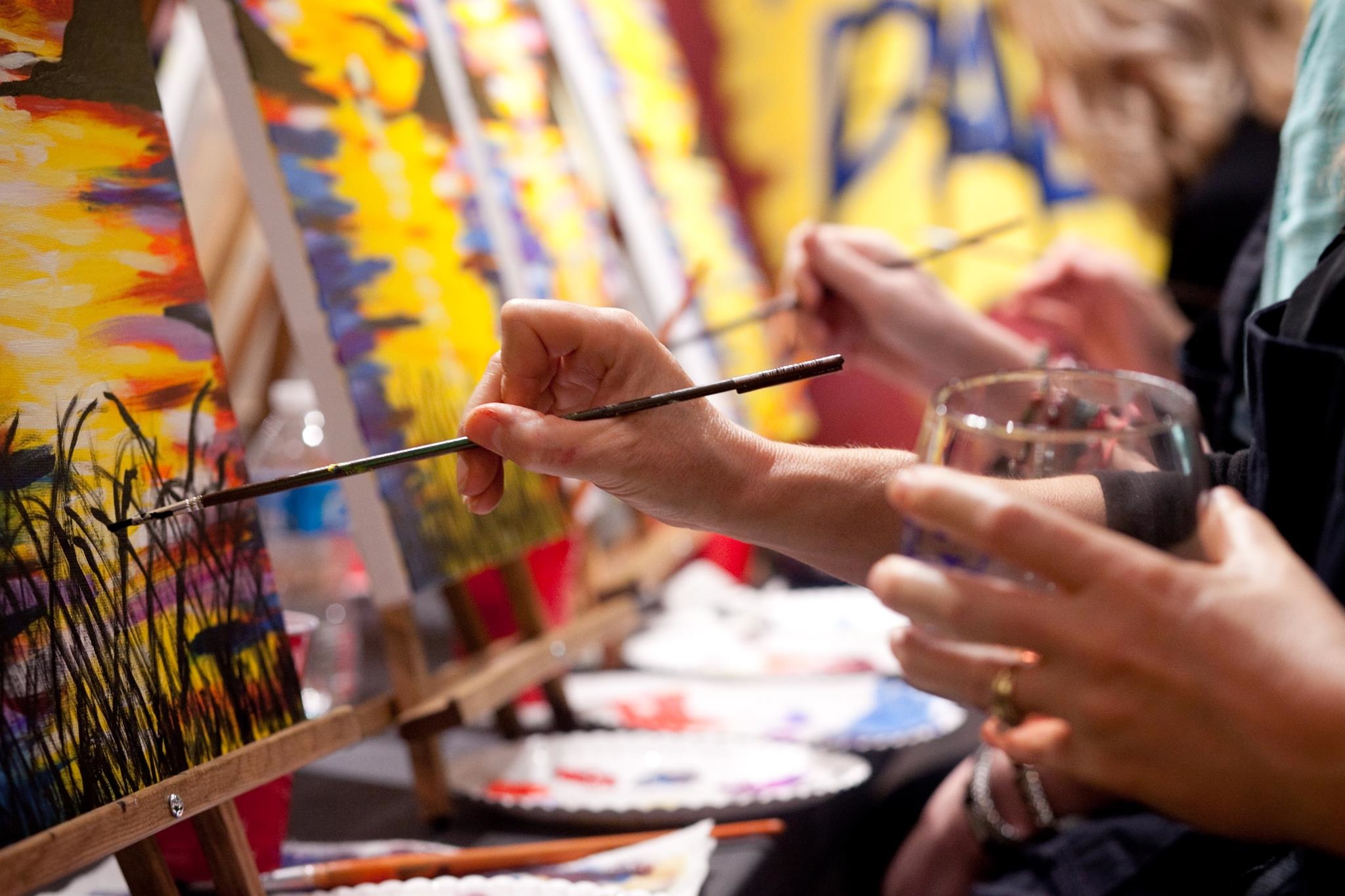 If your family is looking for some great ways to spend the long days right now, consider our take home painting kits! You get all of the fun of an art class right in your own living room. Whether it's for keeping the kids busy, for you and your spouse on date night, or for the whole family, we've got you covered!
These fun painting kits include ALL of the supplies you need to create your masterpiece.
They're fun for all ages and give you and the kids something fun and creative to do at home where it's safe and comfy!
While there are many changing in the world right now, and especially in the way we do things, these kits are the perfect way to still have a lot of fun doing something unique, without having to worry about social-distancing rules and other requirements!
Easy, peasy! :)
From mini square canvases, to large ones, and even a 2-piece painting with two canvases (think 'Mommy and Me' style), we've got something for everyone!
You can also check out the many choices that are available in our shop, here:
https://www....perville/shop
If you have your own brushes, you can enter the promo code "Have Brushes" at check out and it will discount the class by $3.00!
To Get Your Supplies:
To provide a safe, no interaction pick up environment, your kits can be picked up from Pinot's Palette between 12 and 4 PM on the day you sign up for. You can walk in and get them or give us a call at 331-330-4227 and we'll bring it out to you. If you would like to pick up your supplies on a different day, please email us at Naperville@pinotspalette.com and we will do our best to accommodate your request.
*And guess what??
**WE ARE NOW OFFERING SHIPPING!**
If you need your kit shipped, we can accommodate you! Learn more on out website when you register for the kit.
The 'Take Home Paint Kit' will contain:
- A Canvas
- Brushes
- Self-guided instructions for the painting
- Paint
- Water Cup
- Paper Plate (to use as a palette)
These kits are pretty awesome, but that's not all we're offering right now!
In addition to our in-person (limited seating) classes, we also have LIVE VIRTUAL Classes, all throughout the month!
Learn more about these classes, here:
https://www....howdotheywork