A In-Depth Look At Sweetness In Wine
Wine is a great thing…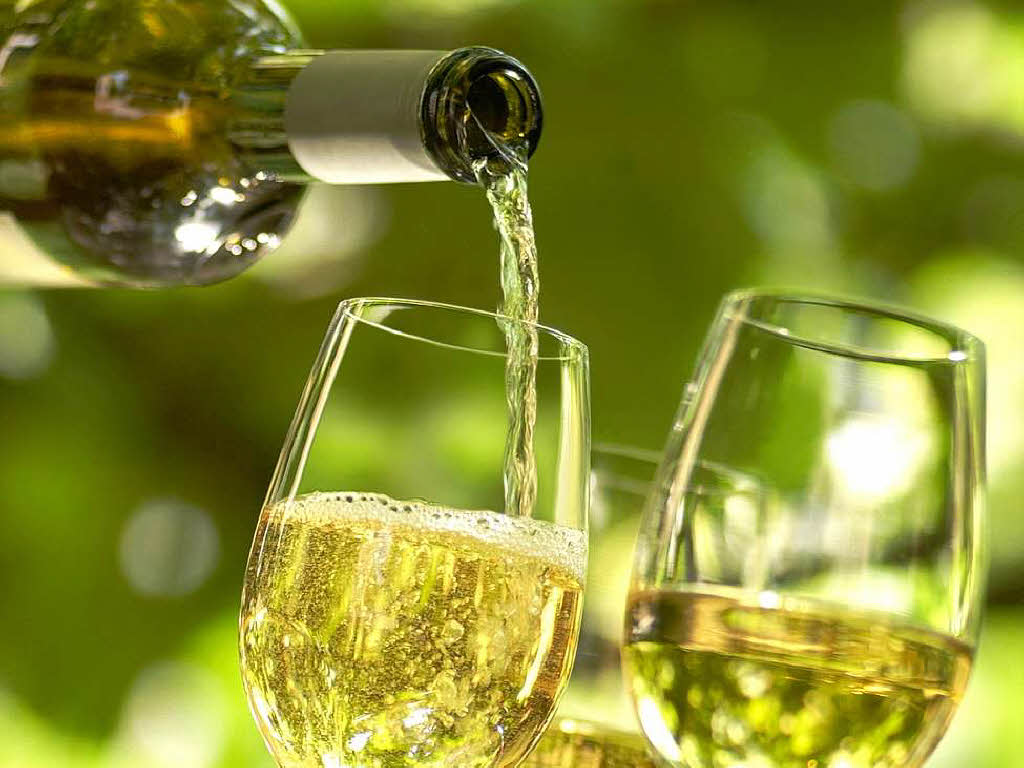 Here at Pinot's Palette, we LOVE wine! We're in the business of buying and selling a wide range of wines to our customers who come in for a painting and wine class. We try to have several different varieties on hand to offer our customers, as we recommend the best type for them, pour and refill their glasses, and assist them with their artwork, too! In addition to help from our professional team of artists, wine serves as 'liquid creativity', helping painters to relax and loosen up as they create their masterpieces. So many of our customers, come in thinking that there's no way their painting will turn out well, especially if it's their first time painting (which it is for the majority of our customers).
We believe that anyone can paint and proudly stand by that claim as we've helped over a million people, Nation-wide, to make fabulous, handmade works of art! The assistance of a little wine or beer helps you to get more creative, stop being stressed about the task of painting, and helps you to not worry so much about the details. Our studio is meant to be a fun place to unwind from the busy day and relax with friends and family as you make some art in a creative environment. The painting part of the class is just as much fun as the drinking, and even more so, since you'll leave with your souvenir masterpiece at the end of the class! Be proud of what you made, feel accomplished to have tried something new, and eager to take your painting home to hang in your house!
We're here to talk a little about wine today, in an attempt to help our customers, better know: the varieties of wine, what makes them all so different, and learn which wine may be the right one for them.
Wines are all different. They range from dry to sweet, light to bold, inexpensive to expensive, along with so many other variations between them. Depending on the region they come from, the type of grape they're grown from, the aging process, the ingredients added, and more, there's a huge selection of wines out there, and there's sure to be something for everyone. We'd specifically like to discuss 'Sweet Wines' in this post. For some people, sweet wine is the only type of wine they will drink... while others, may want to avoid all of the sugar that comes along with the sweeter varieties. Whether they're watching their sugar intake, afraid of the headaches that can accompany sweet wines, or don't like the flavors associated with these wines, sweet varieties are not for everyone. The majority of sweet wines are whites, rosés, and sparkling wines, but there are some great options for red sweet wines, as well. We're here to offer a little insight on the 'sweet' to 'very sweet' varieties, as well as the best food to pair with them. Whether you're enjoying these delicious wines alone, with a meal, dessert, or some light bites, there are many food that pair well with them bringing out their best flavors and creating a well-rounded meal of food and drink.
The subjective sweetness of a wine is determined by the interaction of several factors, including the amount of sugar in the wine, but also the relative levels of alcohol, acids, and tannins. Sugars and alcohol enhance a wine's sweetness; acids (sourness) and bitter tannins counteract it.
"Some of the greatest dessert wines in the world get their sweetness from fortification. (*Simply put, 'fortification' is the process of adding a distilled spirit, generally brandy, to the base wine; at what point the distilled spirit is added will determine the effect). Notable examples of fortified wines include Port, Madeira, Sherry, and vin doux naturels, specifically Banyuls, Rivesaltes, and Muscat de Beaumes-de-Venise.
When the distilled spirit is added before fermentation is finished, the high alcohol in the distilled spirit will kill the fermenting yeast in the base wine, leaving behind unfermented residual sugar. (Port is an example of wine that undergoes fortification prior to fermentation being complete.) However, keep in mind that not all fortified wines are sweet. In Sherry production, for example, the distilled spirit is added toward the end of fermentation, resulting in a drier product."
RED WINE
-- Sweet--
(1) Port
*Pairs well with dark chocolate truffles, apple crisp, cheesecake, and flan
(2) Banyuls
*Goes well with chocolate, but it can also be useful when pairing desserts that contain berries, toffee and caramel, and coffee.
(3) Maury
*Pair it with mixed dry fruit, prunes, dates, tapas, melon, gâteaux, ice cream and sorbets
(4) Zinfandel
(Considered sweet by many, but is more of a semi-sweet wine, in comparison to other sweet ones)
*Pairs well with seafood stews and soups, as well as seared or grilled fish, also aged cheddar and aged gouda
-- Very Sweet--
(1) Tawny Port
*Pair it with hard cheeses like cheddar, with nuts and dried fruits
(2) Vin Santa Rosa
*Pair it with goat cheese, mushrooms, duck, turkey, and apples
WHITE WINE
-- Sweet--
(1) Moscato
*Goes great with salty nuts, soft cheeses like toast cheese or Brie, charcuterie, or antipasto
(2) Gewürztraminer
*Pairs well with fruit tarts and creamy blue cheeses.
-- Very Sweet--
(1) Late Harvest White Wines
*Pair this wine with warm brioche and crème brûlée
(2) Ice Wine
*Delicious with hard, aged cheese (parmesan and gruyere), toasted salted nuts, tuna sashimi
(3) Auslese Reisling
*Tastes great, paired with dishes that combine sweet and savory flavors like caramel corn, monte Cristo, and chicken and waffles
(4) Sauternes
*Pair it with soft cheese, blue cheese, fruit tarts and other fruit-based desserts
***Be sure to check out our blog posts, as we will be discussing other components of wine. You can learn so much about this wide-ranged beverage with just a little research, helping you to know which wines are the best for you!
Check out our calendar on the link at the bottom of the page to see what classes we've got coming up throughout the next few weeks! In addition to the many, fabulous paintings on the schedule, be on the lookout for some excellent Fall-themed paintings! Come in and make some seasonal decor for your home that can be used, year after year, to brighten you house and prepare for the wonderful Autumn season and all that it brings.
Fall paintings coming up:
https://www....rhomethisfall
We hope to see you soon for a class at our studio whether you're coming in for some delicious sweet wine or just to paint a lovely work of art. If you're looking for something fun to do in or around the Naperville area, we make a great spot to visit for everything from a fun and unique date night, an awesome girls' night out experience, and we even offer private events! When you view our classes on our website, you'll be viewing our schedule for our public classes, but you can also book a painting party with the guest list of your choice! Come in to celebrate a birthday, bridal shower, reunion, retirement, and more with friends and family, sharing their artistic sides, together. Make memories that will last a lifetime with a souvenir to treasure forever with one our classes.
*Learn more about our private parties, here:
https://www....ivate-parties
We also play host to tons of corporate events, too! Why not book your next work party or team building event with us? We offer several styles of paintings that incorporate team building strategies, encouraging the whole office to work together, creating a stunning world of art!
*Read more about corporate events, here:
https://www....porate-events