Home Decor Trends for 2017
Be in the know for this year's biggest home decor trends with some helpful tips we'd love to share!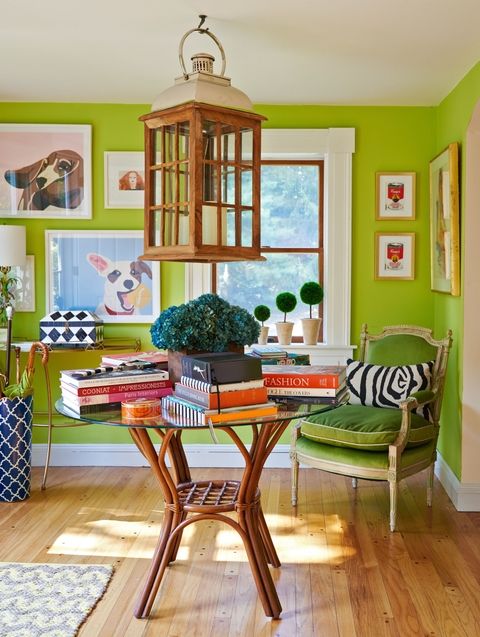 Maybe you've been wanting to update your home's interior style for a while but aren't quite sure what to do or where to start... Look no further, we're here to help guide you through the daunting task of adding a little something extra into your home sweet home.
If you've lived in your same home for a long time or are still lugging around the exact same items from rental to rental, we can help! If you have a house-full of merchandise and decor, already, you can pick 1 or 2 easy to do things off the list and swap them out for some of your old items, updating your home in a small but impactful way.
If you've recently moved and are looking to decorate those blank walls and floors, but need a little guidance on where to start with your decor, you're in a great situation! You can pick some of your most-loved items, listed on the links below, and start with those! Build your home's decor and theme around just a few exciting trends and you'll stay hip, stylish, and have so many compliments on your home's interior!
When you think "trend", don't worry... these are here to stay for a while (and many have been in for a long time). None of the the items and styles you commit to for your home will need to be updated in 2018 when new trends hit Pinterest and the blogosphere, everywhere! We just simply want to give you some ideas for current style and trendiness if you're looking to make a small change to your interior space and update a thing or two!
Some of our favorite trends include:
-Color!!!!
**Look up "color of 2017" and you'll see the oh, so popular 'Greenery' (2017 Pantone color of the year)--a bright and fresh spring green that will be sure to add a pop of color in ANY space!
**Jewel tones are huge right now and we couldn't be happier! The rich and lush tones of jewel colors bring a feeling of upscale, richness into any home, creating depth and boldness, and adding breathtaking splashes of color throughout the home.
-Texture!!!! (And faux finishes...)
**We LOVE the idea of a good faux finish!! They're easy to create and add this wonderful form of texture and pattern into an otherwise solid (and somewhat boring) piece of furniture, wall, or other surface!
**faux fur and velvet have made a comeback, like it or not... and the sites we've listed, show the right way to add them into your home to add an upscale look without being cheesy or over the top!
**Read on to see how we will be using this excellent "faux finish" idea in our "Fall Out OF Format" promotion coming up....
Check out what we're doing in the studio, August-October HERE:
https://www....e-trendydecor
Join us for one of these three (or all three...) specialty paintings we're hosting over the next three months! We think you'll get inspired when looking through the current decor trends, listed below, and the best part is that our "Fall Out Of Format" classes are the perfect way to add a little trendiness into your house! Who knows, they might even act as inspiration for you to build a whole new style off of!
Come in and paint with us, anytime... it's always a fun activity to do, whether it's to add to your own home decor or give as a handmade gift!
To sign up for a class with us, click the link below:
https://www....om/naperville
or call the studio today at 331-457-5440 for more information, or you can email us at Naperville@PinotsPalette.com
**And don't forget to follow us for the latest updates and pictures!
Facebook: Pinot's Palette Naperville
Instagram: PinotsPaletteNaperville
Twitter: NapervillePinot
Snapchat: NapervillePino
Share 10 home trends that will shape your house in 2017 | 13 home decor trends you must know for 2017