Upcoming Artwork That Will Look Fabulous In Your Home!
Making art is amazing! Hanging it up after all of your hard work, is even better!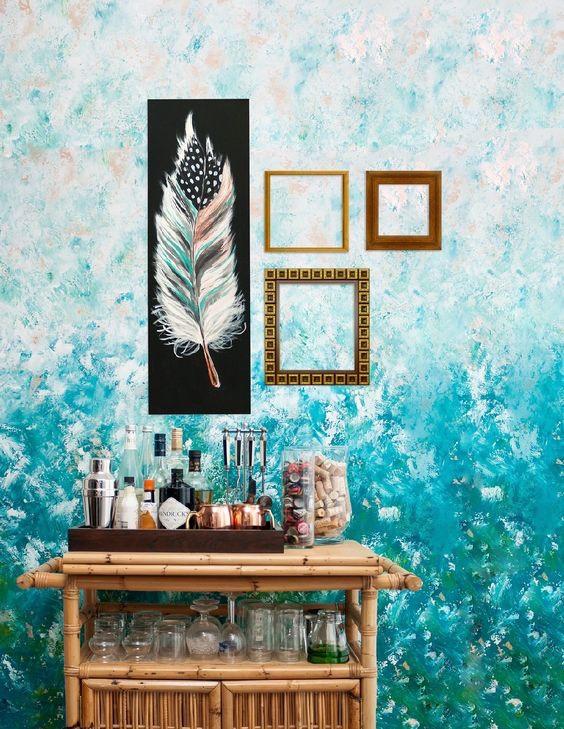 Our painting and wine concept is such a great idea because it allows anyone to be able to paint! Whether you enjoy painting and drawing regular or haven't touched a paint brush since you were a kid, our promise is that ANYONE can do it! Join us for one of our 2-3 hour classes and we'll take you from a blank canvas to a handmade masterpiece that you can be proud of.
While our classes are popular and enjoyed by people of all ages and artistic abilities, it's the first-time artists that we generally see in most of our classes; SO, if you're nervous about being able to recreate the painting you see on the calendar, DON'T BE; That's what we're here for!
We've helped thousands of people make art and even have a lot of regulars who come in and make painting after painting! The question, after you've made your artwork is, 'What should I do with it?"
Art, for most people, is a very personal thing. Whether you made it, bought it, or were given it by a loved one who made it or bought it, artwork is typically something that will speak to you. You might just be looking for something soothing for the bedroom, bold and lively for the living room, or something deep and representational for your office… Whatever kind of art you like and whichever way you choose to use it is completely up to you.
We're here to talk about some excellent, upcoming classes where the artwork is just the right size, style, or colors for many people to use in their living space! We've selected some of the most popular and trendy pieces that are being taught this month, showing you what the classes are all about and how to display your work when you're done!
Enjoy the full calendar (link at the bottom of the page), and be ready to see a lot of fabulous classes, including some new artwork, fall-themed paintings, customizable classes like 'Project Pet', and so much more!
*** Upcoming Artwork That Will Look Fabulous In Your Home **
(*)These are just some of the classes on the schedule and the full calendar can be seen, online! :)
— MARBLE ART —
Sept 6 — Be sure to sign up ASAP as this class will sell out!
**More than likely you've seen these mesmerizing pour paintings (also know as 'Marble Art' or 'Fluid Artwork')
Customized with the colors of your choice, and using a unique and exciting technique for creating the art, these pieces are absolutely stunning! Each one will come out as a one-of-a-kind masterpiece that will add a modern, upscale look to any home!
- All about this super popular style of art-making:
https://www....tingofyourown
- Sign up:
https://www..../event/351408
— LONG CANVASES —
The great thing about these 10" x 30" canvases is that they're just the right size to fit anywhere! Stick them on a smaller wall, hang them in a tight space, or just prop them up on top of a dresser or mantel for a bold, stylish, and handmade decoration.
Sept. 7 'Paris In The Rain'
Customize 'Paris in the Rain,' to match your favorite room in your house. Whether it be a different colored umbrella or different style of dress, this is your time to make it your own!
**How great would this piece look in a dorm room, teen's room, or an office or other room of a woman's house?! The colors and style of the painting, along with the popular Parisian subject will work great in so many spaces, adding touch of personality, anywhere it goes.
Sign up:
https://www..../event/352035
Sept. 12 'Pile Of Pumpkins'
This shiny pile of metallic pumpkins is sure to brighten up your fall!
**The great thing about this painting is that while it's the perfect piece to show off during the Fall months, there's a very modern and sophisticated vibe to it. Create this work of art to hang in your home and impress your guests with your artistic talent and sense of style, shown in stunning metallic hues.
Sign up:
https://www..../event/351412
Sept. 28 'Colorful Poppies'
These poppies are bright and cheerful and would bring happiness to any home.
**This is one of our newer paintings and has been very popular throughout Pinot's Palette studios, around the nation! Everything from the bright, rich colors to the movement of the beautifully bold flowers is breathtaking. This is a painting you could make and place in any room, leave it up all year long, or give to a special friend as a gift!
Sign up:
https://www..../event/352032
— OFF THE CANVAS ART —
((Wooden Signs)::
Chip and Joanna Gaines would be so proud of these personalized wooden signs. The organic feel of this artwork is trending big time lately, along with other neutral, farmhouse, and natural material decor.
JOIN US: Sept 8th
DIY Workshop! Sand, distress and stain a wooden board before you apply a stencil! The Wood Board can be hung in your home, or serve as a great home warming gift for someone special. You will choose your choice of stain and paint color for the lettering when you come to the studio.
Sign up:
https://www..../event/352039
((Wooden Tea Tray))::
Talk about function art! Make this lovely tea tray and use it for decoration, serving drinks, or save it for a perfect holiday gift for a friend or mom!
JOIN US: Sept. 16th
A bright and stylized floral painting. Perfect for decorating a modern home!
Sign up:
https://www..../event/351400
((Illuminate WIne Bottle))::
Combine painting and wine in a whole new way with these handprinted wine bottles that are filled with a strand of lights at the end of the class!
Add it to your home's decor for a warm ambient glow in any room it resides.
JOIN US: Sept 18th
Create this beautiful piece of home decor! A painted wine bottle with lights included!
Sigh up:
https://www..../event/361511
AND MORE…
We have SO MANY other classes and styles of artwork, in addition to the above-mentioned pieces.
**Pay special attention to the FALL THEMED artwork (or other upcoming season/holiday artwork) that's beginning to be added to the calendar! These are some of the best classes to come to, as you get to make some decorations for you home, while immersing yourself in the spirit of the season or holiday!
Not only are the classes, listed above, great for making to hang in your home, but any of the paintings we offer would look great in any space! Check our calendar for all of the upcoming classes, and select some of the artwork that works best for you and your home's style. Remember, you can alter the colors, change the style or subject of the paintings, and make it something to really fit you and your life, best!
We hope to see you soon for some of the upcoming classes on our calendar!
In addition to our public classes on the calendar, we also offer private events! It's all the fun of our regular classes but with the painting and guest list of your choice! From fun with friends, to team-building creativity with your co-workers, kids' parties, and more, we've got it all!
Celebrations:
https://www....ivate-parties
Team Building Events:
https://www....porate-events
Kids Painting Parties:
https://www....ainting-party
Mobile Events:
https://www....ainting-party
Share Tips for hanging artwork | Check out the FULL calendar