September 26th Is 'National Family Day'! How Will You Celebrate?!
"Family is where life begins and love never ends."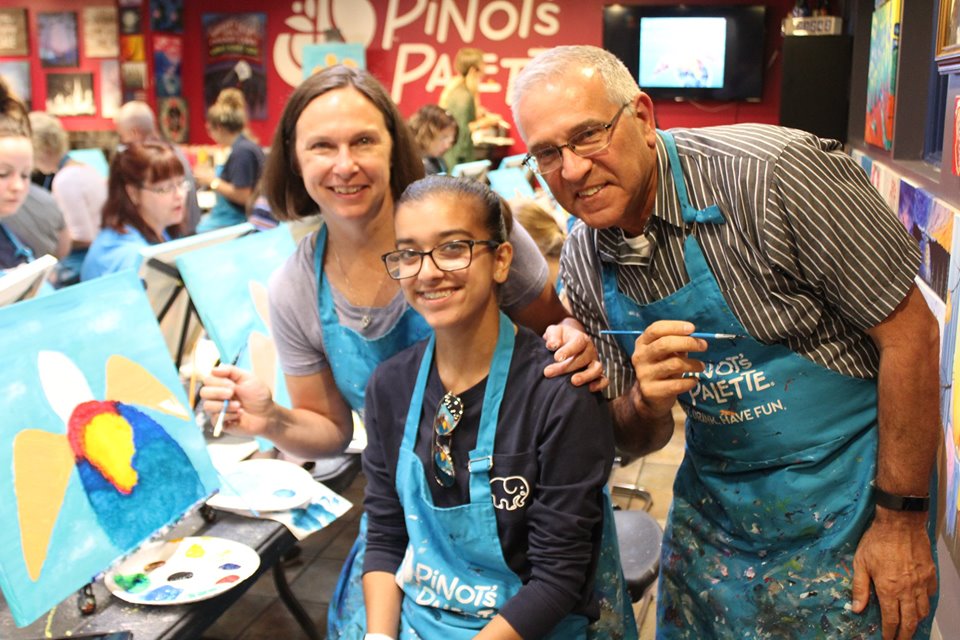 September 26th is 'National Family Day'!
While everyday is a great opportunity to spend some quality time with the ones you love, this annual day is a great reminder to really carve out some time for your family to bond over something wonderful, making memories as you go.
*** Why is it so important to spend time with our family, often? ***
There really is something to be said for taking a breather from the hectic schedules we're faced with most days, and getting back in touch with those you love the most. From health benefits to stronger relationships, it's no secret that spending time with family is important AND necessary.
-You get to check in.
With the explosion of social media, we all like to think we're up to date with what's going on in our family's lives, but social media only goes so far. Family Day is a chance to have those face-to-face connections, share stories, and catch up on things that aren't posted on social media.
-You can celebrate your friends.
Family can be defined many different ways. For many, our friends are people who embody that spirit of the word family and are the ones that are there for us, know our stories, secrets, and our good and bad traits. National Family Day is a day where you can celebrate your friends as family.
-Connecting with family is healthy.
Our family is our support network, and quality family time can help lead to positive and healthy choices. Sharing time, whether through meals or activities, lowers the risk of unresolved family conflict
*** What are some great ways to spend this special day? ***
— Plan an outing with your family.
Plan an outing with your family Whether it's a day at the beach, a picnic, or a movie, an afternoon out with your family is enjoyable and a great way to spend some quality time and get some fresh air.
— *Or stay inside! There's nothing like a day, spent in your home with loved ones. Make dinner together, watch a movie, play board games, and more. Making memories in your common ground is a wonderful thing to do with kids of any age!
— Pick up your phone.
Not to worry if you and your family aren't in the same state or country, you can still connect with one another. Call each other or connect over a video chatting app!
— Play a game.
Games are super fun and a great way to bond with family. Whether you and your family decide on playing a few board games, puzzles, card games, or even hitting the field for a sports game, a little competition is healthy for quality family time. Plus, the winner has bragging rights until the next game day.
— DO SOMETHING CREATIVE!
Spend some time with your loved ones in a fun and creative environment as you paint a masterpiece and make some great memories!
We offer public classes, all month long, and regularly have 'Family Days' on the calendar, just for you and your crew! Taking some time to get in touch with your inner-artist, while you bond with your kids and spouse is so much fun and a wonderful way activity for anyone.
There are so many ways to enjoy a class at Pinot's Palette…
** Regular Public Classes (guided paintings):
Come in for a public class with your family and friends, and pay extra-close attention to 'Family Days', drink and class specials, specialty classes, and more on the calendar!
We'll walk you through a painting, step-by-step, as you bond with friends and family over this fun activity and leave with a masterpiece you'll treasure forever! (no experience necessary) :)
Our next 'Family Day' is Sept. 29. We'll be painting 'Foxy Winter Delight'
*Sign up:
https://www..../event/341673
** Freestyle Classes (self-taught):
Another fabulous way to use our studio space and have fun with family is our 'Freestyle Afternoons' (or 'Freestyle Evenings').
Come in with the whole family and get creative in your own way! Unlike our regular guided classes, you'll have more control in these special events where you're in charge of what you paint, the colors and style you use, and the time frame you need to complete it!
*More about these classes:
https://www....ssesallabout-
**Lastly, our 'Private Parties' are a great way to spend time with friends and family in a more intimate setting, all to yourself!
When you book a private event with us, you're in charge of everything from the date and time of the class, to selecting the painting, music, food, guest list, and more!
-Hold a large family reunion or smaller family get-together with us!
-Gather your family and your friends' families together for a painting party. Think about neighborhood friends and family parties, church group family get-togethers, school events where the families come together to paint and have fun, and so much more!
-Have your child's (or your) next birthday party at our studio and celebrate big time with a creative day of fun!
((We also offer corporate/team-building events for you and your office, mobile parties where we'll come to you, and so much more!))
However you choose to use our studio for you and your family's creative adventures, we're here to assist you along the way!
Remember that you don't have to join a painting class to experience all that a creative activity can do for you and your loved ones, Paint at home, color in coloring books, learn to knit or sew, cook with the whole family, or even stop by the dollar store for lots of craft supplies and check out sights like 'Pinterest' for so many wonderful ideas on ways to use them!
** AND MORE!
More great ways to spend time together, every day of the year:
https://www....ily-Time.aspx
"Great staff, great facility, great fun!!!"
-JoyceSzy M. (Satisfied Customer)