'Down Syndrome Awareness Month' & Art Therapy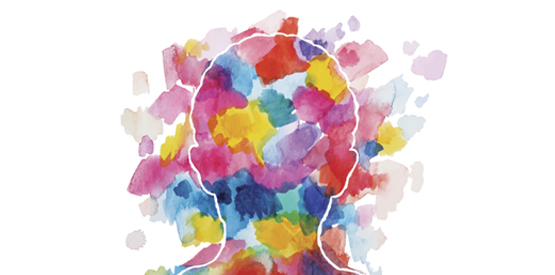 Art plays such an important role in our lives, even if we aren't always aware of it. From observing a painting in a museum and seeing street art on buildings, to colorful clothing, and even the way the sky's colors unfold at sunset, art is a therapeutic and wonderful way to look at life.
In correlation to October being, 'National Down syndrome Awareness Month', we'd like to talk briefly about the ways art can help those, with or affected by things such as depression, Autism, dementia, and of course, Down Syndrome.
Using art as a kind of therapy is a natural fit for many people, for several reasons. One of the hallmarks of diseases such as Down Syndrome, Autism, and even Alzheimer's, is often impaired communication. Verbal self-expression and language are also, often especially difficult.
Art offers a way for people who have trouble "speaking their mind" with words to express themselves directly, without words. People with autism are often highly visual thinkers, and many report that they "think in pictures". Expressing feelings and ideas through images is very natural for such people and can be a welcome relief from the daily struggle to use words effectively.
Check out some of the many ways that art, used as therapy, can help those with these conditions, and many more!
DOWN SYNDROME
During the month of October, we celebrate people with Down syndrome and make people aware of their abilities and accomplishments. It's not about celebrating disabilities, it's about celebrating abilities.
((Ways art can help those with Down Syndrome)):
**Expression Of Feelings
Most individuals with Down syndrome are empathic - that is - they feel deeply and feel what others are feeling. However, they may not be able to share their feelings by talking about them but they may be excellent at expressing feeling in dance and drama. I have a vivid memory of watching a dance group performing a few years ago while at a conference abroad. The dancers were adults with Down syndrome plus professional dancers who taught them and worked with them. All the adults' technical skills as dancers were impressive - the teachers came from a classical dance background as I remember - certainly some of the dance included classical ballet sequences and steps. The thing that most impressed and moved me however, was the emotional expression conveyed by the dancers as they moved and their relationship with the music and its mood. A number of the group were adult men with Down syndrome - a generation who would not have had great opportunities for education and from whom little was usually expected. They were like most adults with Down syndrome of their age - some a little overweight and most without employment. It was the unusual beliefs of their teachers - the ability to see beyond the usual expectations and to give them the chance to learn and succeed that had transformed their lives.
**It's A Great Way To Communicate.
Creative expression through the arts may be especially important for children and adults with Down syndrome for several reasons. Firstly, most will have major difficulties in expressing themselves through spoken language - through talking or writing. There are exceptions, of course, and some young people write poetry and can express themselves verbally on stage. However, many cannot share their feelings through words but can do so most eloquently through dance and movement or through painting. Creative arts then, may be an important 'voice' for many.
12 Incredible Artists With Down Syndrome
https://www....01204790.html
AUTISM
"Autism spectrum disorder (ASD) is a general term that defines a complex group of neurological conditions characterized by varying degrees of deficits in social-emotional reciprocity, nonverbal communication in social interactions, and in developing, maintaining, and understanding social relationships. Currently, there is no cure for Autism, but the most popular treatment in behavior modification therapy, whose purpose is to shape behaviors through a system of rewards and consequences. However, in recent years, those seeking alternative treatments have many other options, including art therapy."
Art therapy works to promote emotional and mental growth. Unlike art instruction, art therapy builds life skills such as independence and collaboration. Art is an outlet for self expression, imagination, and creativity. The visual arts are very impactful in the improvement of cognitions, visual and spatial discrepancies, fine motor skills, and coping. Many people with autism struggle with communication and are often visual thinkers. Art fits naturally with autism in that it can help those with autism express themselves through images while also being a soothing activity. Face to face interactions, such as conversations can be stressful for those with autism, which makes it difficult to understand what the individual is feeling or thinking. A solution to this would be to rather focus on the person's art and discuss it which will allow the other person to understand and form a better bond.
**10 Autistic Artists Reveal How Art Has Shaped Their Lives
https://metr...vity-7446895/
ALZHEIMER'S
Many experts believe that art can help dementia patients express themselves. Creating art engages a different part of the brain than the part that we use for language.
When dementia is localized to the left side of the brain, patients typically experience progressive loss of language, but visual creativity can emerge.
Professionals on the subject, suggest that in patients with language loss, the visual side of their brain stops being inhibited by the verbal side, and that allows their visual creativity to be released.
Even those who have displayed no artistic ability in the past may find an outlet, with help from trained facilitators. And those who have been artistic can find comfort in returning to a skill. Whatever the creator's background, the art can depict memories from life before dementia.
It's also a great talking point for caregivers and the patient or loved one, as well as a great conversation started between multiple painters (say, in a group painting class in a nursing home).
"Kate de Medeiros, associate professor of gerontology at Miami (Ohio) University, calls these "meaningful moments … flashes of joy and purpose, however fleeting or small." Art, she says, can "bring people together, make bridges. It's not about the past or performance. It's not about what you can't do but what you can do."
The role that art and visual creativity plays in the dynamics of dementia is the subject of a growing number of research studies. "Art therapy must have a great role to play in Alzheimer's disease," says Marc Flajolet, research associate professor at the Fisher Center for Alzheimer's Research Foundation.
"Just like we know now that music is able to revive some memories that we thought were lost," he says, "one can easily extrapolate these findings to art and to the visual system."
**Possible Positive Outcomes from Art Therapy include:
- Opens up a whole world of opportunity to an individual with autism who has significant artistic talent.
- Creates a unique opportunity for personal bonding
- Improved ability to imagine and think symbolically
- Improved ability to recognize and respond to facial expressions
- Improved ability to manage sensory issues (problems with stickiness, etc.)
- Improved fine motor skills
** Art Helps With SO MUCH!!! :)
Even if you're looking for art to help you with ADHD, Depression, Relaxation and stress-relief, it can happen!
* Art Therapy for ADHD
https://www....apy-for-adhd/
* Using Art to Help With Depression
https://www....m-depression/
* How Painting Reduces Stress
https://www....09c926cfdccac
* Why it's actually impossible to stress about life, while making art
https://www....ifesproblems-
Share Ways To Raise D.S. Awareness | More Benefits of Art Therapy