Ladies Night Just Got Better!
Yes, it's ladies night!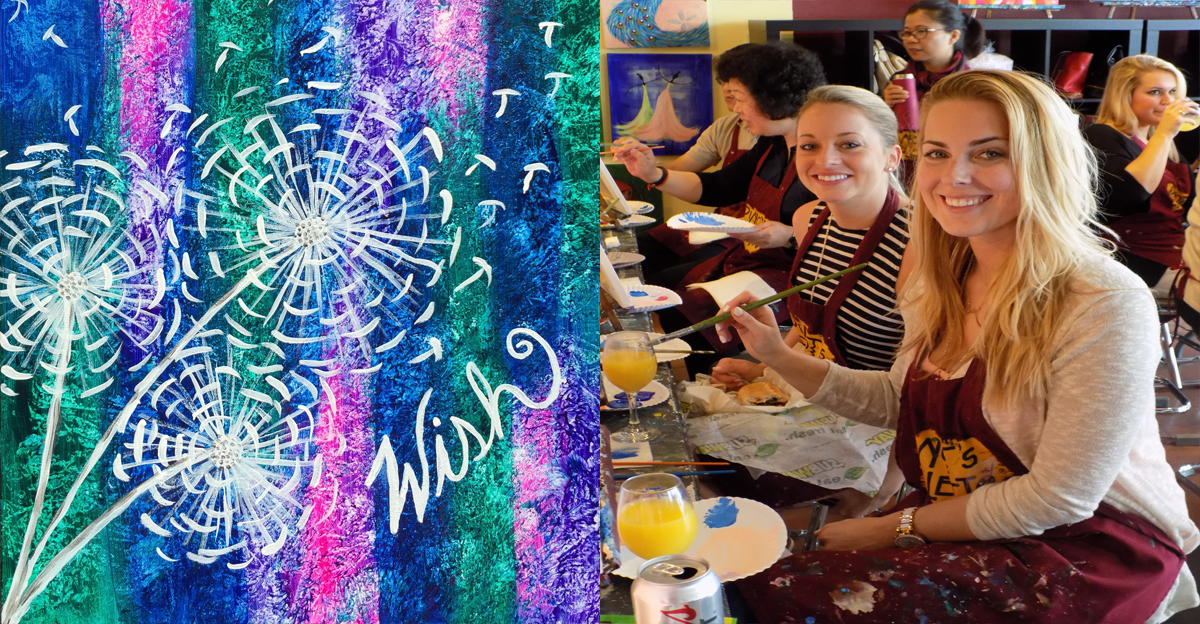 Oh girls night.. whether it's stress from work, kids running around like crazy, homework overload or just a well-deserved night out, we are here to help!
Join us on Friday, August 19th at our Montrose studio to paint Dandelion Daydream.
Good thing we are a BYOB, you just have to grab your favorite bottle of wine, or beer, or tequila and we have everything else you would need!
Best part is it's only $29 and you receive a free wine tumbler!
See ya here !