Paint, Sip and Escape to Paradise!
Take yourself on a mental vacation! We all want to go on a life-changing safari, see the Great Wall of China or take a pasta cooking class in Italy, but not all of us have the time or money to take an extravagant trip around the world. We all deserve a little staycation at the very least to mentally decompress and escape the everyday stress and grind. Escape to Pinot's Palette and paint your utopia! Pair one of the suggested cocktails below to truly indulge in you paradise getaway!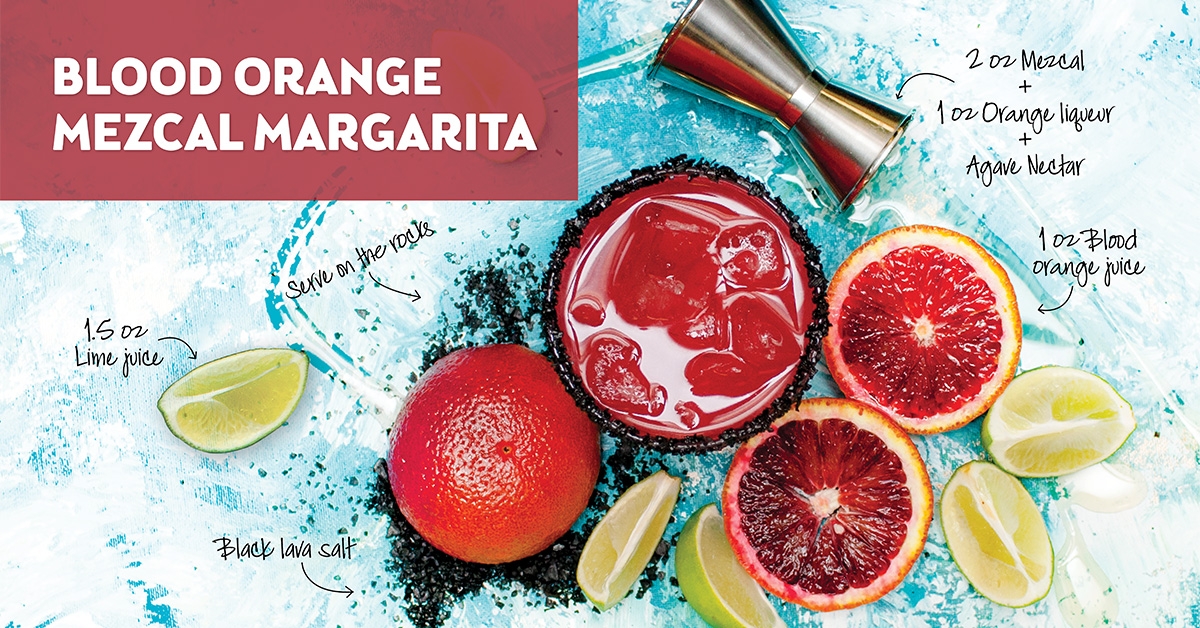 Pairing a painting reminiscent of your ideal getaway with a complimentary cocktail can resurface the memories of a fabulous vacation. You can mentally relive this fantastic time and have a masterpiece of it as well! If you haven't had the opportunity to go on your fantasy trip yet, transport yourself to your personal dreamland through these paintings and cocktails below!
August 9th "Twilight Paradise" from 7-9 pm.
Twilight Paradise is a perfect painting to escape to any beach paradise. You can envision yourself relaxing on a beach, a warm breeze and the sound of the calming ocean. Paint your way to this destination while drinking a Blood Orange Mezcal Margarita. To create this delightful cocktail combine 2oz of Mezcal, 1oz Orange liqueur, a splash of Agave Nectar, 1oz of fresh squeezed blood orange juice, and a squeeze of a large lime wedge. Rim the glass in black lava salt, pour over ice and enjoy!
August 17th "Elephants at Dusk" from 7-9 pm.
Take yourself on an African safari. A complete change of scenery from your day to day life and a perfect example of nature's beauty. Exotic animals are roaming the plains belting out the sounds of an animal choir. Going on safari is an exotic vacation that deserves this stunning painting which accurately represents the beauty of the land. Drink a Jungle Bird cocktail while painting the mighty elephants in "Elephants at Dusk." To make a Jungle Bird cocktail all you need is equal parts dark rum and Mezcal, add Campari for a beautiful sunset color then a splash of pineapple juice and garnish with a lime wedge.
August 25th "Waterfall Bliss" from 7-9 pm.
Waterfalls are like sunshine and puppies, we all love them! There are some pretty amazing waterfalls around the world, one just as beautiful as the next. One of the most stunning waterfalls is the Plitvice Waterfalls in Croatia. The waterfalls of Plitvice displays an awe-inspiring view of 16 cascading lakes in sparkling shades of emerald and teal. The sound of one waterfall is immensely tranquil, imagine 16! A Blue Waterfall is a fun cocktail to sweep you away to the Plitvice Waterfalls. A Blue Waterfall is 1 oz of vodka, ¼ oz. of blue curacao with a splash lemon juice and soda water.
We are a BYOB studio, so you are always welcome to bring to class anything you want to eat or drink! We recommend you create one of the above tasty cocktails to bring to your next event at Pinot's Palette and indulge in your paradise getaway with us!
Enjoy $6 off per seat with code BESTAUG18. We can't wait to paint with everyone!! Code not redeemable at Painting It Forward fundraising events, Specialty Events, or Private Parties.
Seats are limited, sign up TODAY!