Houston's Best Dog Parks!
According to recent studies, over a third of all U.S. households have one or more dogs. We spend most of our time working or running our homes, and our fur babies need a little fun too. Taking your dog for a walk around your neighborhood is great but if you want to see your pooch really light up, take him to the park to make some friends! Dog parks can act as a gathering spot for pet parents. We bring our pets to the park to get exercise and socialize with other pets. Dog parks also promote safety because the pet owners are not walking on busy streets. Public dog parks allow dogs to get ample off-leash exercise and social activity with other dogs. Here are five highly ranked and loved dog parks in Houston!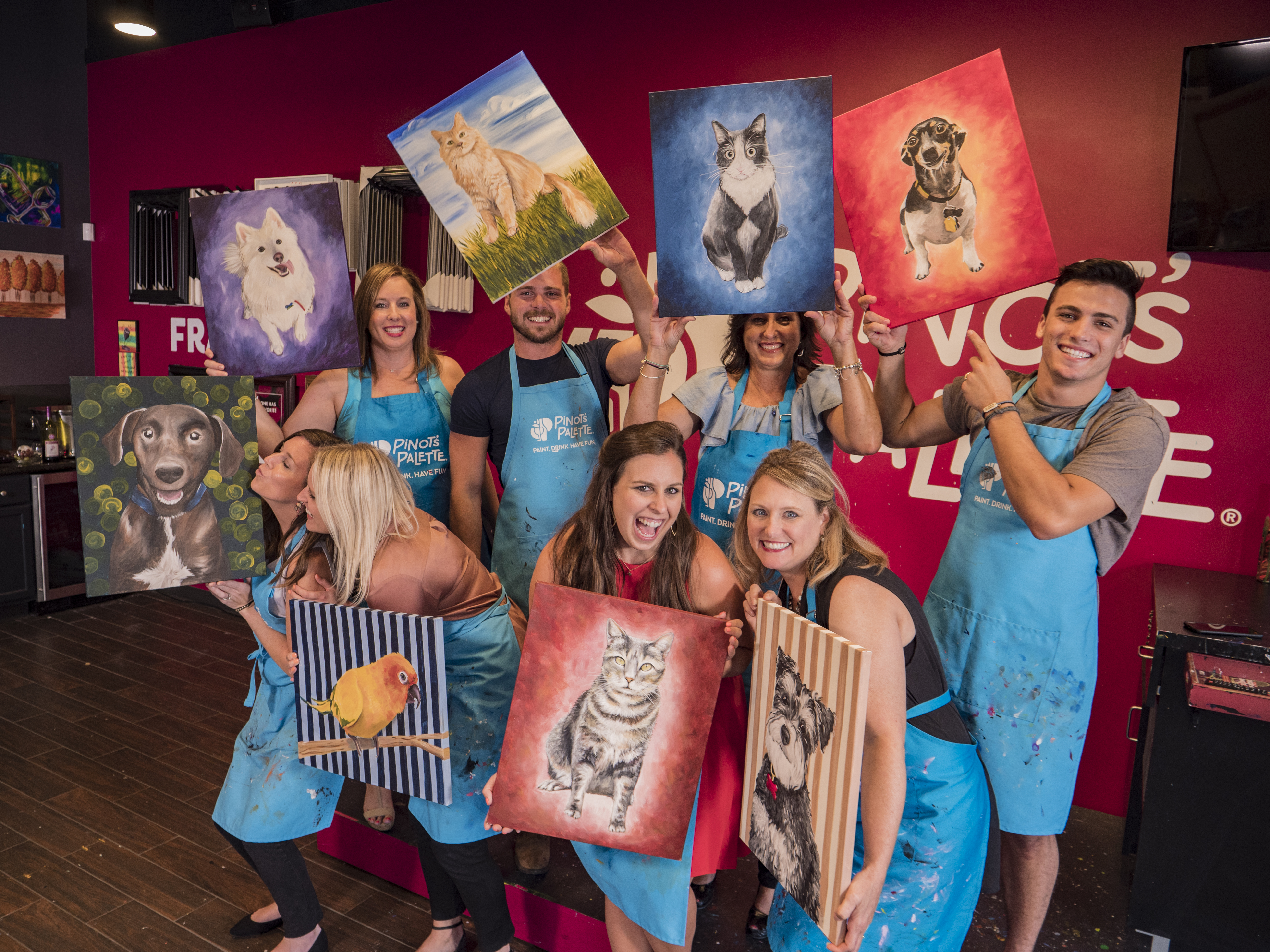 LEVY PARK
3801 Eastside St, Houston, TX 77098
Upper Kirby - levyparkhouston.org
This park isn't huge, but it's stunning. The park is inviting and geared all ages and dogs. There are small and large dog park areas, double gated safety features, dog water features and play Berms. Outside of the fenced area is a mini putt putt, ping pong table, foosball and chairs and tables all over. They also have a playground for kids and food trucks! There is parking along the entire park, free garage parking across the street designated for visitors.
MIDTOWN PARK
2811 Travis St, Houston, TX 77006
Midtown, Fourth Ward -
https://midt...midtown-park/
Midtown Park offers three acres of new public urban park and open space with complementary pedestrian-oriented streetscapes. Midtown Park offers three acres of new public urban park and open space with complementary pedestrian-oriented streetscapes. The park's more substantial green space – located on the 2.5-acre site south of the multifamily development – includes a great lawn, a flexible pavilion, a wetland stream and trail, native landscaping, interactive water feature, playground, public art, game courts, market areas, and a dog park. The dog park is in a secured gating area and has a fun water feature for the dogs!
MILLIE BUSH DOG PARK
16101 Westheimer Pkwy, Houston, TX 77082
West Oaks -
http://www.p...bush-dog-park
Millie Bush Bark Park in far west Houston has been ranked the best in the nation by Dog Fancy magazine. The 15-acre dog park, with three man-made ponds, walkways, and fake fire hydrants, was opened 1 1/2 years ago by Harris County Precinct 3 and was named in honor of the former president's late springer spaniel. 3-in-1 dog park! The park has plenty of running space for our fur friends. There's a section for small dogs and two open water areas for all dogs. Everyone was so friendly and welcoming.
MARKET SQUARE PARK
301 Milam St, Houston, TX 77002
Downtown, Fourth Ward - marketsquarepark.com
Along the Milam Street border of the park is where the enclosed dog runs are located. There is a section for bigger dogs and one for smaller dogs. Along the inner perimeter of the dog runs are benches to sit on along with a sidewalk running through the ark. It's a beautiful space to sit and enjoy the city sights and sounds. There are also beautiful Artsy benches along the park and Niko Niko's if you're hungry. This park includes open space that showcases local performing arts and blanket bingo. It's walking distance to GREAT restaurants and nightlife. It's on the Metro line. They also have misters for those hot days.
TC JESTER PARK
4201 W T C Jester Blvd, Houston, TX 77018
Oak Forest/Garden Oaks
This is a beautiful park accessible to many Houston neighborhoods. They have There are two separate fenced areas, each with water hoses and toys. Other than the dog park, there are different gravel and concreted trails for runners and bikers. There is also a playground, softball/baseball field, and disc golf course. Make sure to bring a towel because this place can get a little muddy at the end of the day with the dogs frolicking in and out of the water.
Taking your dog to one of these dog parks will surely make their weekend! We adore our pets and love to see them livin' the life!
To honor your pet while YOU get to socialize and drink with your human pals, Pinot's Palette has Project Pet: paint your pet class at our Montrose Studio on July 21st from 7-10pm. Anyone can do Project Pet, regardless of art experience. A professional artist walks you through color mixing and painting techniques to get your pet's fur and features just right. There's no guesswork and no pressure!
We hope to see you and your friends painting, drinking and having fun with us soon! For classes in July Pinot's Perks Members receive Triple corks for attending class! So make sure to make the most out of your visit by joining us in becoming a Pinot's Perks Member!
Enjoy $6 off per seat with code SUMMERVIBES. We can't wait to paint with everyone!! Code not redeemable at Painting It Forward fundraising events, Specialty Events, or Private Parties.
Seats are limited, sign up now!
Share Sign up For Project Pet! | See Our Calendar of Classes!