Fun & Creative Pumpkin Spice Cocktails!
There's nothing better than curling up with a nice pumpkin spice cocktail when the fall weather starts to FINALLY set in! Pumpkin spice is the undeniable mascot of fall, and we LOVE it! This year slow down and savor the colors and flavors of fall, and pour yourself a glass of Autumn.
These cocktails are best if enjoyed with friends while painting!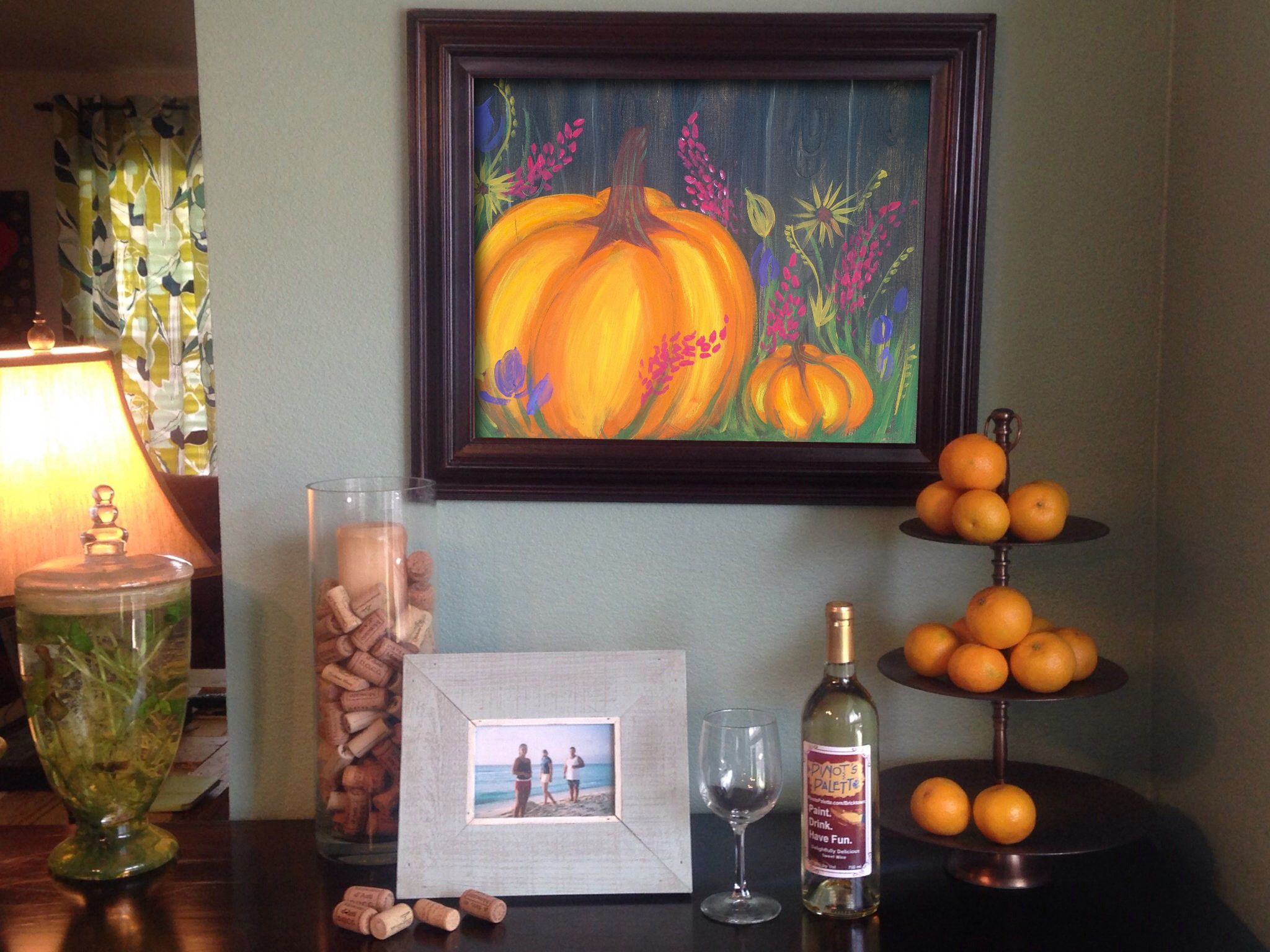 Pumpkin Spiced Moonshine
INGREDIENTS:
½ cup of water, ½ cup of sugar, 1 can (15 oz.) pure pumpkin puree, 2 cups of vodka and 2 teaspoons of pumpkin pie spice.
DIRECTIONS:
In a saucepan heat, sugar and water on high until sugar has melted. Place sugar water, vodka, pumpkin puree, and pumpkin pie spice into a blender and combine. Next, strain mixture into a bowl and throw out pulp. Pour liquid into mason jars and top with bourbon.
Pumpkin Old-Fashioned
INGREDIENTS:
1/2 oz. Grand Marnier, 2 tbs of pumpkin puree, a splash of bitters and 1 tbs of maple syrup.
DIRECTIONS:
Combine all ingredients into a shaker. Shake and pour over ice. Garnish with an orange peel.
Pumpkin Spice Spiked Jello Shots
INGREDIENTS:
½ cup water, ¾ cup pumpkin liqueur, ¼ cup sugar, two packets (1/4 oz.) unflavored gelatin
¼ cup of vanilla yogurt, ½ tsp cinnamon, ¼ tsp ground nutmeg, orange food coloring, six small graham cracker pie crusts in tins and whipped cream for topping.
DIRECTIONS:
Combine water, liqueur, and sugar in a small pot. Heat until sugar is melted but do not bring to a boil. Dissolve gelatin slowly into mixture. Whisk together yogurt, cinnamon, nutmeg, and food coloring. Mix into liquid ingredients.
Pour mixture into graham cracker pie crusts. Place into refrigerator for 2-3 hours. Slice pies into quarters and top with whipped cream.
Impress your friends and whip up one of these delicious concoctions to bring to your next paint and SIP class at Pinot's Palette - Montrose. We've filled our calendar with some beautiful fall home decor paintings that are sure to transform your walls into a cozy autumn oasis. Pinot's Palette is Houston's FAVORITE night out! Invite your friends or plan a date night and and get ready to Paint, Drink, & Have Fun!
Enjoy $6 off per seat with code PUMPKINS18. We can't wait to paint with everyone!!
(Code not redeemable for fundraising events, Specialty Events, Family Days, Project Pet or Private Parties.)
Seats are limited, sign up TODAY!