Why Be Creative?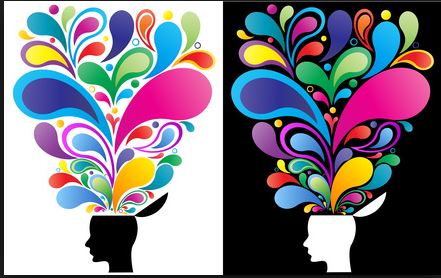 How many times have we heard "I'm just not that creative" or "I am the worst cook"? We are all born creative–from infancy on we find different ways to figure out life. The most creative people find ways around obstacles because they see them not just as roadblocks but also as opportunities. Creativity expands our perceptions and along with expanded perceptions come new ways of problem-solving–from making an exquisite meal when you don't know how to cook to creating a beautiful seascape when all you have is crayons.
We often think about creativity as making something, but in fact, the root meaning of the word means 'to grow.' When we are creative, we feel as if the world and all that is in it is vibrantly alive. Creativity's by-products are some of the major achievements of civilization–from the invention of the wheel to Mozart's sonatas.
While we often think of creativity as an inherent trait, anyone—whether they're an artist or an actuary—can learn how to be more creative. Creativity comes in so many forms and opportunities.
Studies have shown that doing something creative can increase your life span. Focusing on something creative can lower your stress level and decrease negative emotions. Being creative helps you become a better problem solver in all areas of your life and work and develop confidence!
Here are some actives to help you find your place in the creative world:
Try Sports! How about Badminton, Tennis, bowling, rock climbing, yoga, juggling, ultimate frisbee, darts or Aikido?
Hands-on! Cooking, sculpting soap, glass painting, origami, jewelry making, Bonsai sculpting, flower arranging, sandcastle building, magic, writing poetry or take a painting class.
Instruments! Harmonica, Banjo, beatboxing, drums, singing or playing the piano.
For Fun! Go to a thrift store, crossword puzzles, amusement parks, ladies night out, spa night, see a movie, attend a concert or learn to meditate.
There are so many ways to be creative. Try your hand at one of these and get your creative juices flowing!