Pinot's Palette Livermore Fundraiser for Jake Javier Family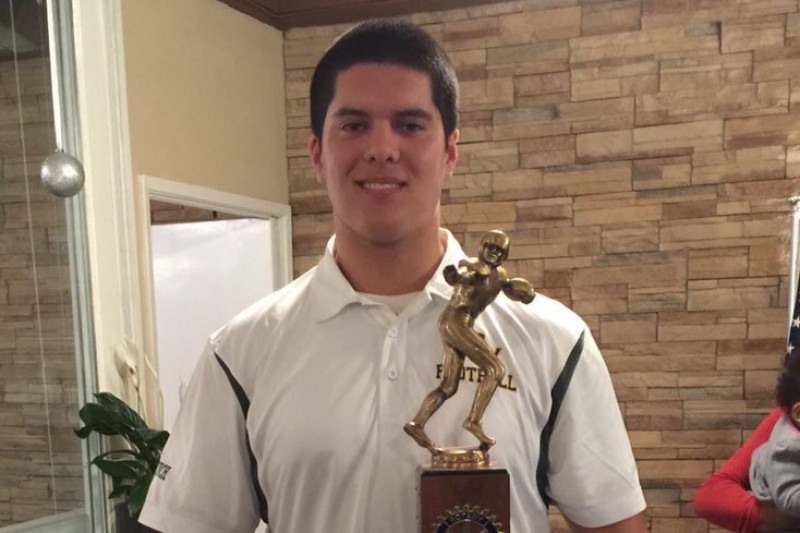 As a new business in the tri-valley area, we feel it's important to give back to the community. The story of San Ramon teenager, Jake Javier has been weighing heavily on our hearts. In celebration of our grand opening, all seat reservation proceeds from our grand opening night will be donated to the Javier family trust to assist with the ongoing care of their son Jake Javier, the San Ramon teenager who was paralyzed in a swimming pool accident on June 9th, the day before his graduation from San Ramon Valley High School. We're painting Spring Tulips for our grand opening night. Come paint for a good cause! Reserve your canvas today at www.pinotspalette.com/livermore.
Original Story:
http://www.m...otball-player
Link to Go Fund Me:
https://www.....com/28s5faz8
Latest update from Julie Haener's (KTVU) Facebook page (07/10/16)
10 MILLION STEM CELLS:
Jake's stem cell surgery went exceptionally well.
Stanford doctors, Gary Steinberg and Marco Lee who performed the delicate operation at Santa Clara Valley Medical Center said, they're very pleased in how the cells entered the spinal cord smoothly without rejection.
Jake's mom, Isabelle said, "The surgery went better than expected and all 10 million stem cells went into Jake's spinal cord very easily and none leaked back out which would have caused complications.
The surgeons were also hugely impressed with the hardware fusion of C4-C7 performed by Dr. Cheng at John Muir Medical Center on the day of Jake's injury on June 9th stating Jake's neck alignment was impeccable.
The doctors also said most major gains in movement have come around the 60 day mark but can take as long as a year later.
We are hoping for no infections and a speedy recovery right now."
Jake was put back in the intensive care unit following surgery and the past few days have been pretty rough.
He's been feeling sick to his stomach and has had intense headaches.
The doctors say that's considered normal due to some of the spinal fluids being released during surgery.
Jake's neck and shoulders are also very sore and he's eyes are also really sensitive to the light.
The doctors have now adjusted his pain management medicine and that seems to be helping a great deal.
They also increased Jake's nutrition through his feeding tube and that's helping him to bounce back even more.
And then yesterday his family says, Jake received a very special surprise.
Isabelle texted:
"Jake was most ecstatic when his brothers, Jason and Cameron walked in with a New England Patriots #12 Jersey signed, "JAKE, GO PATS! Tom Brady"!!!
The look on Jake's face lit up the whole room!
It was twice as amusing when the autographed football was placed in to Jake's hand. With a large grin on his face, all Jake could say was, "that's sick!"
Yes, Tom Brady, New England Patriot's Quarterback heard the news that Jake was a huge Patriots fan and came through for him by sending the autographed items. Couldn't be more thrilled for Jake. =)"
Jake continues to make progress everyday!
I got a chance to see for myself when I visited him twice last week.
Watching him smile can just melt your heart.
Despite everything he's going through, Jake's attitude and spirits remain incredibly positive.
He's a determined young man who is focused on healing.
The hope is that the stem cell treatment will help give him the use of his hands back.
He said he was very excited to have the opportunity to take part in this cutting edge study not only because it could help him but also because one day it could offer new hope to thousands of other people who have suffered devastating spinal cord injuries.
We're all praying for you Jake.
Keep fighting!!