Little Brushes Summer Art - Week 1 - Pet Week!
Little Brushes: Summer Camp!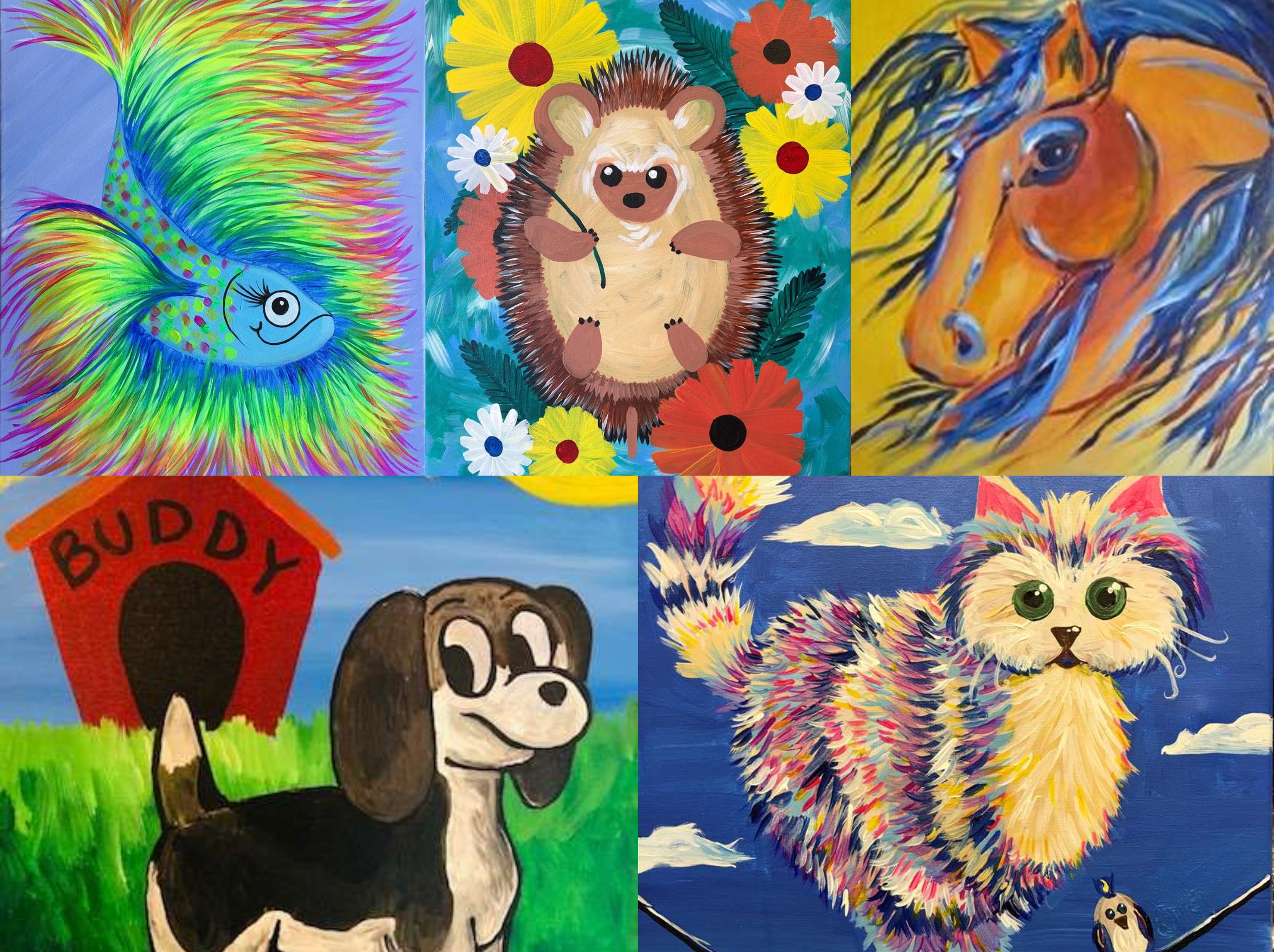 $200 for the full week, $50 per day!
Katy - Little Brushes Camp – June 8-12, 2020
10:00 AM - 2:00 PM Daily, Monday - Friday
$50/session for 10am-2pm (Painting and Craft)
This link is for a Full week of camp. For the option of painting only, please use the individual event links to register. Kids will paint from 10:00 AM - 12:00 PM and bring their lunch and stay for an afternoon of crafts until 2:00 PM.
(AGES 6 and up) Looking for a fun and creative outlet for your little artist? Then Little Brushes has exactly what you are looking for! At Little Brushes we offer a fun-filled party atmosphere where your little artists can have a blast creating their own masterpieces. From painting to crafting and everything in between Little Brushes fosters a friendly and collaborative environment, providing everything your little artist will need to bring out their creative spirit. Bring your lunch, drinks and a snack. Come one day or every day this week, we'll provide the FUN! Limited to 16 seats for Full session campers.
Class Description:
***DAY CLASS*** Each day we will feature one of our paintings in the morning, break for lunch and then continue into the afternoon with a unique craft. We'll have different activities each day, so you can sign up for one day, or come all week! Little Brushes will be led by professional artists specialized in children's art education.
Register for the full week and save $10/day!
Daily sessions with Paint Only options available:
Wild Horses
Monday, June 8 10:00 - 2:00PM -
https://www..../event/414233
Cat on a wire
Tuesday, June 9 10:00 - 2:00PM -
https://www..../event/414231
Blissful Beagle
Wednesday, June 10 10:00 - 2:00PM -
https://www..../event/414234
Happy Hedgehog
Thursday, June 11 10:00 - 2:00PM -
https://www..../event/414235
Beaming Betta
Friday, June 12 10:00 - 2:00PM -
https://www..../event/414232