Summertime in a Cup
It's outdoor party season y'all! Here are some unique tips to make your guest feel special!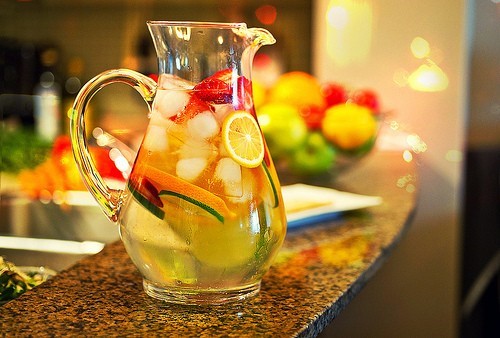 Are you planning an outdoor get together? Here are some really cute drink ideas that can make your party a blast and a memorable occasion with our featured Stella Rosa wines!
Summertime in a Cup
What you need:
Stella Rosa Peach + Balled Honeydew, Watermelon, Cantaloupe
Garnish: Mint
Toss in a pitcher or add fruit directly in wine glass and garnish with mint!
This is a perfect punch spritzer to accompany any fruit or cheese trays and sure to be a party favorite!
Love berries and Stella Rosa Berry? So do we! Here's a tip to beat the heat!
Tip: Freeze any of your favorite berries such as blackberries, raspberries and blueberries. These are perfect to toss in a Stella Rosa Berry to keep your wine chilled in this summertime heat! At the bottom of your finished glass is a fruit explosion to indulge in!
Not a fan of cantaloupe or melons? Don't fret! We love our berries!! Why not try this as a refresher?!
Ingredients:
– 2 bottles Stella Rosa Platinum
– 1/2 cup orange liqueur
– 1 peach, pitted and sliced
– 1 apple, cored and sliced
– 1 orange, sliced
– 1 lemon, sliced
– 8-10 strawberries, stems removed and halved
– Handful of blueberries
– Handful of blackberries
– Fresh mint for garnish (optional)
Directions:
1. Pour Stella Rosa Platinum and orange liqueur into a large pitcher and stir.
2. Add all fruits and stir. Allow it to sit and mingle in the refrigerator for a few hours.
3. Serve chilled, and garnished with fresh mint if desired.
Cheers!