Galentine's Day
What is Galentine's Day? Oh, it's only the best day of the year! Ladies celebrating ladies, and no date is needed. A glass of wine in one hand. A paintbrush full of creative inspiration in another. Here are some reasons why you should celebrate Galentine's Day this year!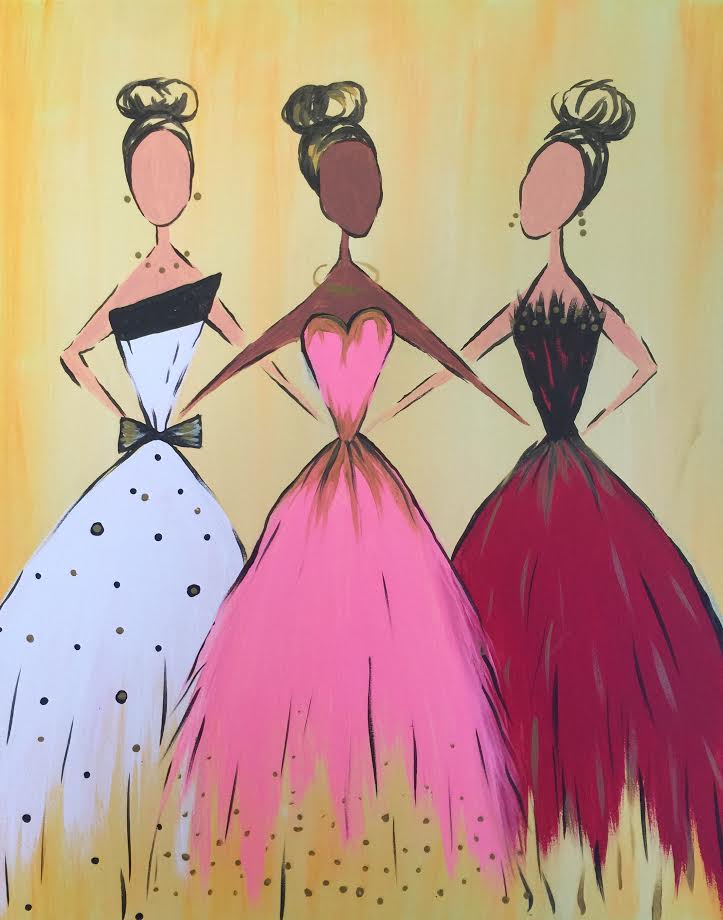 1. Traditionally celebrated the day before V day, and it's much more fun!
2. It's the perfect chance to get your best gals together: your friends, your coworkers, that lady who complimented your shoes in the elevator, get all those women together and CELEBRATE! Preferably with some wine and off key singing!
3. Why? Because romantic relationships are fleeting, and messy and Valentine's Day makes a lot of people feel miserable. And what do they say about misery loving company!
4. You or your painting can be a hot mess in front of each other, and zero judgment will be passed!
5. So no matter what you do, make sure you treat your friends to the most amazing day EVER.
We are celebrating Galentine's on February 13th with the beautiful friendship painting above and $5 bottles of house wine! We hope to see you and your wonderful friends then!