3 Tips To Get the Most Out Of Your Painting Night
Are you looking for something fun to do? Want to experience your first paint and sip adventure but are nervous about it? Here are three tips to make the most out of your nite at Pinot's Palette.
1 - Relax, we're just here to have fun!
We have painters from all experience levels at Pinot's Palette. Don't worry if you haven't painted since Kindergarten (or ever), we break it down in simple steps to make it easy. Also, we are a judgement free zone! We want to bring 'Art to the Masses' - what is important to us is that you have a good experience that you will remember for a long time.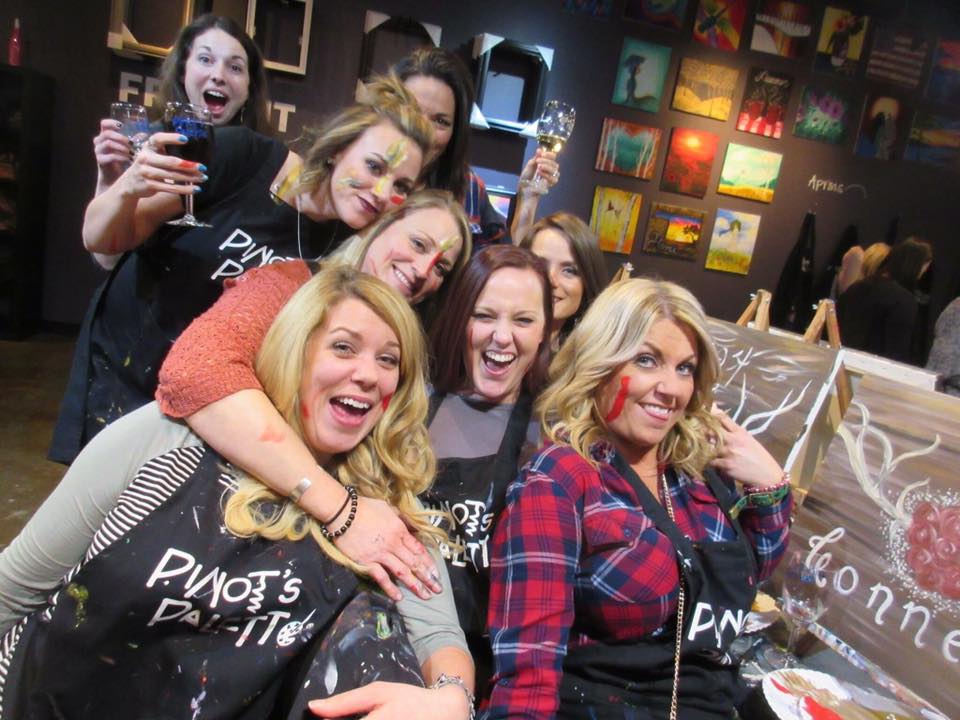 2 - Bring some food or snacks.
We have the drinks (alcoholic and non-alcoholic) taken care of, but you are always welcome to bring in food from the outside. We have some great restaurants in Providence whether you want pizza, tacos, or cupcakes. Is your time a little tight? Mellow Mushroom and Taco Mamma will normally deliver straight to the studio!
3 - Make your painting your own!
Do you want your tree to have red leaves instead of green? Want to add your favorite super hero flying in the background? Go for it! Unlike other painting classes, we let you have artistic liberty. You can do whatever your heart and mind desire. We have over 30 different colors of paint to choose from so you can make it yours!