Parties
Private Parties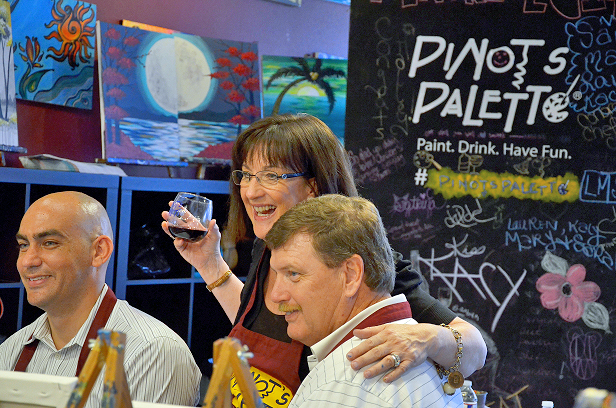 Why choose a private party?
Get the luxury of picking from our library which painting will be taught that night.
Have a more intimate experience with the instructor to paint the best painting possible.
Be your very own DJ
Bring in your own snacks, dessert, decorations
Schedule time for opening presents, catering, socializing, dancing...
Choose a private party activity and work on some team building skills. For example, work on a giant collaborative painting to create a masterpiece for the office painted by your very own employees.
We do everything from adult and kids birthdays, bachelorette parties, bridal showers, work events, goodbye parties, simple gatherings...anything.