Upcycling Your Wine Bottles
If you are like me then you have A LOT of wine bottles floating around your house. Here are some ideas on how to upcycle instead of recycling them!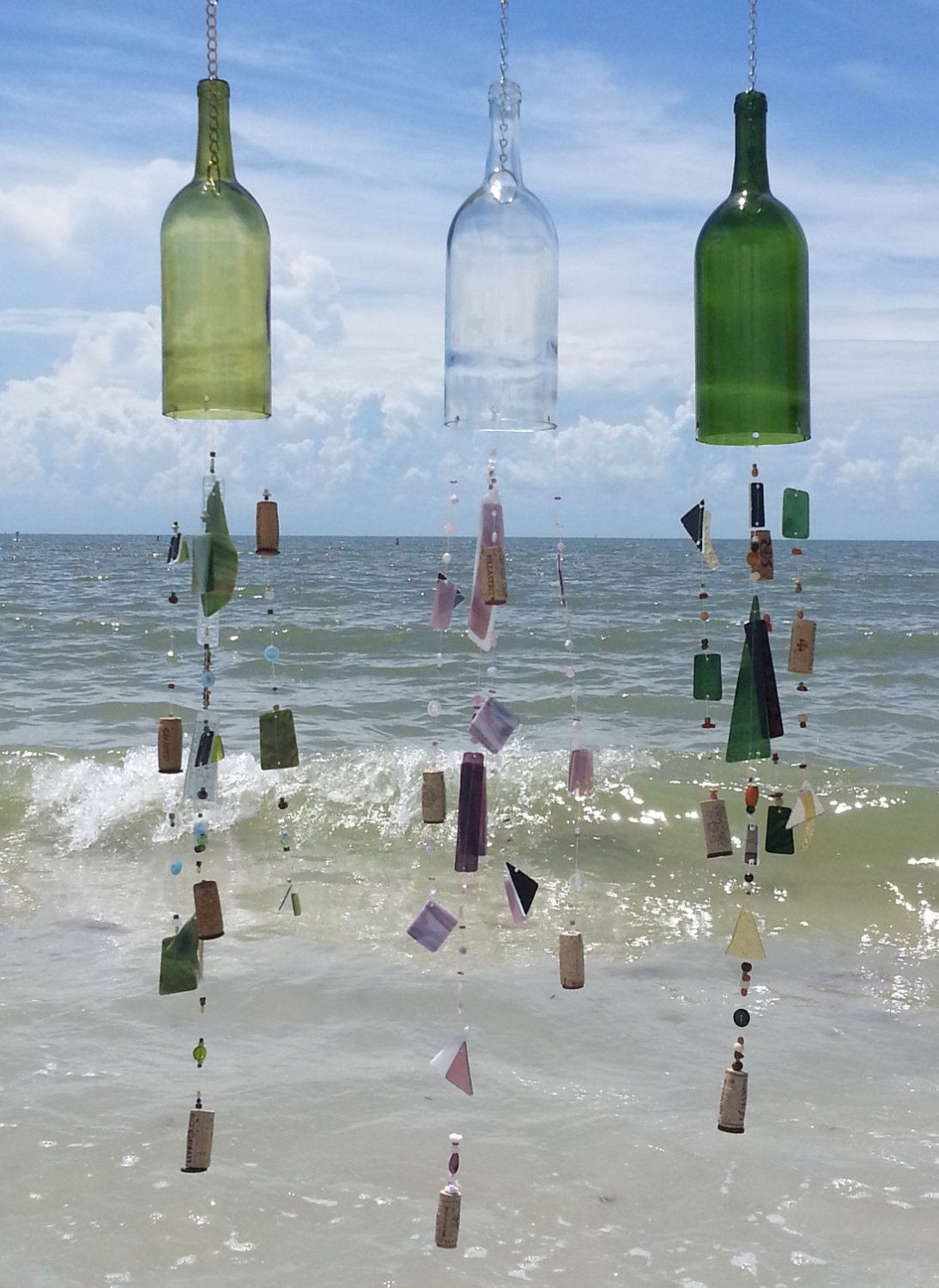 If you live in Madison County then you know the shame of lonely wine bottles on your lawn after recycling day! Why is this, you ask?? Well they do not recycle glass! So, no your recycling man is not trying to shame you but in fact you know Barbara in the cul-de-sac is! Well I have a solution....upcycling! For those who do not know upcycling by definition is the reuse of an item in such a way as to create a product of a higher quality or value than the original. Now I know this is a hard concept because really when the bottle held wine it is my precious (said in a Gollum voice). However you can get crafty instead of just letting them gathering dust in the garage and here are some ideas!
1. Tiki torches. All you need is a tiki replacement wick, and some citronella fuel. Fill up the botle, stick in the wick and voila you have a cute little light that can help keep the mosquitoes away!
2. Faux stained glass bottles. Spice up any room with a little pop of color and the look of something expensive. All you need is some glass paint and a steady hand or stencil and you can make a beautiful work of art Add some led lights and you have a beautiful nightlight as well!
3. Hurricane lamp. You know we spend a lot of time outdoors in the summer and whats better than a cool breeze! Well this shabby chic idea will give you some light while not breaking the bank and giving you a original look.
4. Classy Chandelier. Give your dinning room a sophisticated look with a bunch of recycled bottles. Now if you are Martha Stewart level you will have no problem making these! If you are me level things please give your bottles to that one friend you know that can do anything and she will make it for you, and you can just pass it off as your own.
5. Wind Chimes. My person favorite! All you need is fishing line, pieces of glass and beads. The super simple part is after you cut the bottle (which you can do with string and acetone) use 5 or 6 pieces of string to go down through the neck of the bottle where you will then tie around the glass and beads. Hang it where it will catch the sunlight and it will look as beautiful as it sounds!
Go forth and create!